Sabbath Inspiration: Attitude Makes All The Difference
"Mind is the master-weaver, both of the inner garment of character and the outer garment of circumstance." – James Allen
For as he thinks in his heart, so is he. (Proverbs 23:7)
Are you pleased with the direction your life is going and your circumstances? If not, what is keeping you from waking up to the big dream God has given you and setting out on the journey to achieve it?
On July 2 I had the privilege of hosting a live global broadcast titled "Living Life as God Intended". One of the things that stood out for me was this:
Your dream is greater than history, greater than the failures of the past, greater than discouragement, greater than the emotional scars of the past. When you are awakened by your dream, you are empowered to see the pathway that will lead you to a brand-new destination.
When you don't have a sense of destiny or vision for the future, you tend to fall prey to the human tendency toward learned hopelessness and victimization. However, your destiny is the daily fuel that empowers you with the ability to exercise patience, persistence, and perseverance in order to achieve your dreams.
As a dream coach, it is my observation that most people fail to pursue a life of passion and purpose because of self-sabotage from negative thinking (self-talk).
Yesterday, I stumbled across this outstanding short video message by Zig Ziglar titled "Attitude Makes All The Difference".

Here are come of my notes from Zig's message:
Not everyone who comes to you with a problem is necessarily looking for a solution. Rather they want the attention that goes with the problem and griping and complaining.
Have you ever noticed that people who are the problem never recognize that they are. They are in complete denial.
People who won't take step #1 never take step #2.
The eyes are the window of the soul.
The healthiest of all human emotions is gratitude.
Found on Attractualization channel in YouTube
Everybody sells, no matter what they do, every day of their lives.
You are not going to change anyone else until you change you.
Negative self talk can destroy your ability to create the life you want.
Romans 12:2 – And do not be conformed to this world, but be transformed by the renewing of your mind, that you may prove what is that good and acceptable and perfect will of God.
Being thankful is a game changer. The whole process of renewing your mind and atonement can be summed up in one word, gratitude.
1 Thessalonians 5:16-18 – Rejoice always, pray without ceasing, in everything give thanks; for this is the will of God in Christ Jesus for you.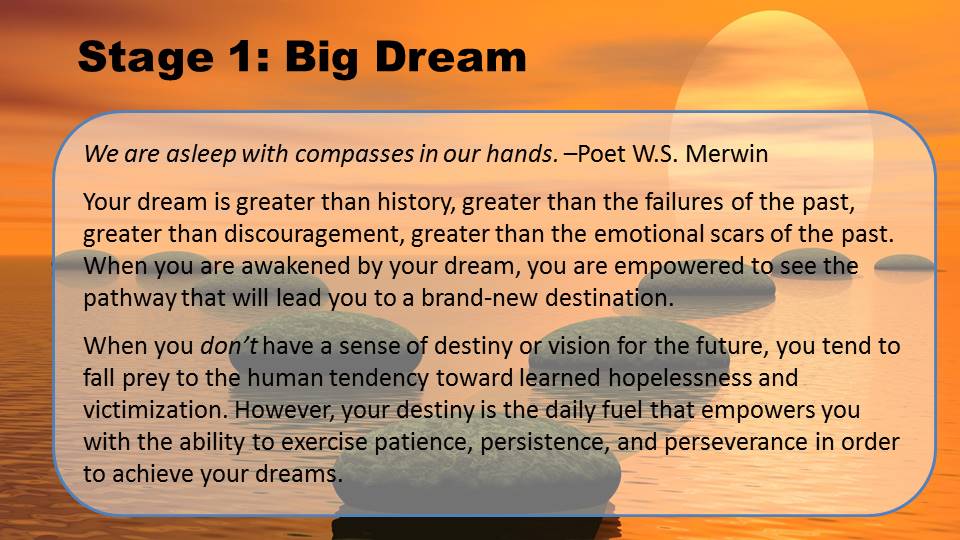 Blessings to choose a positive attitude!