Sabbath Inspiration: Who Seems To Get The Most Divine Encounters?
"'For I know the plans that I have for you,' declares the LORD, 'plans for welfare and not for calamity to give you a future and a hope. Then you will call upon Me and come and pray to Me, and I will listen to you. 13 You will seek Me and find Me when you search for Me with all your heart.'" (Jeremiah 29:11-13)
If God's plans for you are good, what if you miss God?
If I miss God, He will _____________ (fill in the blank).
That is an important question that Steve Shultz addressed during his live broadcast (webinar) on June 18 titled "How to Walk Daily in Divine Appointments." Steve is the founder of The Elijah List. His message was powerful and his stories were amazing. We had 2224 people register for that webinar.
Click here to watch the replay for How to Walk Daily in Divine Appointments and learn how to experience the supernatural more often.
How many divine opportunities are you missing?
What if you could walk daily in divine appointments?
What might your life look like?
How much bigger difference could you make using your gifts to help others?
Steve defines a divine appointment this way – "A divine appointment is God inserting HIMSELF into your PHYSICAL WORLD using HIS SUPERNATURAL powers – OUTSIDE OF THE LAW OF PHYSICS".
Dennis Rainey wrote, "A divine appointment is a meeting with another person that has been specifically and unmistakably ordered by God. Yet I sometimes wonder how many of these supernaturally scheduled meetings I've missed because I didn't have my spiritual radar turned on."
Is there something you can do to experience more divine appointments? Yes, there is.
Click here to watch the replay of Steve's broadcast to learn how to experience the supernatural more often.
Who seems to get the most divine encounters?
John Paul Jackson said:
The First Trait: The more one follows the teachings of the Bible, the more often divine intervention plays a part in their daily life.

The Second Trait: Those who have a servant's heart experience more of the higher level of Divine intervention.

The Third Trait: Recognizing that interventions happen for a purpose larger than just MYSELF.

The Fourth Trait: A SHIFT of identity takes place – the person with these experiences now see themselves as having a purpose or destiny: a part to play.
Those who do not have many divine encounters often live a life full of fear – afraid to step out, afraid they don't qualify.
Your solution to fear is to remember, in God's heart and in HIS REALITY, you are already GREATER THAN JOHN THE BAPTIST – both you and Billy Graham!!
"Assuredly, I say to you, among those born of women there has not risen one greater than John the Baptist; but he who is least in the kingdom of heaven is greater than he." (Matthew 11:11)
Blessings to experience more divine encounters!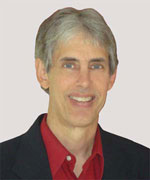 Joseph
Joseph Peck, M.D.
The Time Doctor
Empowering Dreams
Author, I Was Busy Now I'm Not