Sunday Inspiration: One Solitary Life
"Did you learn to love?" – Bob Jones
"Two thousand years have come and gone, and today Jesus is the central figure for much of the human race. All the armies that ever marched and all the navies that ever sailed and all the parliaments that ever sat and all the kings that ever reigned, put together, have not affected the life of man upon this earth as powerfully as this 'One Solitary Life'."
One Solitary Life originally written by James A. Francis and recited by Bing Crosby

In the Greatest Commandment (Matthew 22:36-40), Jesus said the entire Bible can be summarized in one word – LOVE. Learning to love is the main reason we're on this earth.
For the first 42 years of my life, Christmas was my favorite time of the year. But after my spiritual rebirth in 2001, Emmanuel ("God with us") became a daily occurrence. Since then, Easter (Resurrection Sunday) has been my favorite time of celebration.
I now understand Jesus was born for one purpose – to seek and save that which was lost. His death, burial, and resurrection are the central tenets of the Gospel. What makes Christianity different from all other religions is we serve a risen Savior.
Luke 19:10 – "for the Son of Man has come to seek and to save that which was lost."
Because Jesus is alive, we too can have victory over death for all of eternity by placing our faith and trust in Him.
Romans 5:8-9 – But God demonstrates His own love toward us, in that while we were still sinners, Christ died for us. Much more then, having now been justified by His blood, we shall be saved from wrath through Him.
The message of the cross is one of love, forgiveness, and hope. As disciples of Jesus, we are His ambassadors.
Many people right now feel hopeless and helpless in their situations and circumstances, yet with Jesus there is always hope.
This past week, I had the privilege of hosting Dr. Theresa Phillips on a webinar titled "Women of Destiny". Her message is full of hope and pearls of wisdom. As a result, I was inspired to share that with you today. Enjoy!
Click here watch the "Women of Destiny" video replay
Here are some highlights for me from Theresa's message:
Bloom where you are planted
Go through every open door
Your destiny awaits. Just take the steps.
We each have a destiny and that destiny is unique.
God loves us and we are important and valuable to God.
When the King knocks on the door of your heart, you must say "yes"
How we respond determines our future!
Don't run away from your destiny like Jonah!
The call and the yes qualify us for ministry
When you take care of God's business, He will take care of yours!
If you make a leader better than yourself, then you have led well.
The recurring theme is saying "yes" to God!
Blessings for this season be a time of remembering and rejoicing!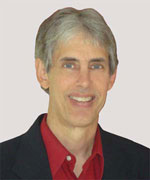 Joseph
Joseph Peck, M.D.
The Time Doctor
Empowering Dreams
Author, I Was Busy Now I'm Not
More Blessings!
Third Day – He Is Alive (Official Lyric Video) [https://youtu.be/e3WesovtpvI]
Forever (Kari Jobe) with lyrics
Jim Caviezel – Inspirational video
Jim Caviezal speaks with Dave Cooper. His story and message are for us all.
Q&A with Mel Gibson And Jim Caviezel