Sabbath Inspiration: How to overcome the giants that rise up and challenge your destiny
The purpose of the prophetic is to encourage, exhort and edify.
"But he who prophesies speaks edification and exhortation and comfort to men." – 1 Corinthians 14:3
On July 23, I had the privilege of co-hosting Lana Vawser on a live global broadcast for the Soaring333 series titled "Using Your Prophetic Words to Wage War". Steve Shultz is leading this 12-week series about contending with God for your breakthrough.
In her message, Lana encourages the people of God to use the prophetic words spoken over their lives to wage war against the enemy and their circumstances in the "contending process". Her heart is to awaken the people of God to the power of the words the Father has spoken into their lives for a particular season, and to see mountains moved and giants fall. We are in a season of "double" and as we wage war using His Word (Scriptures) and His Rhema words to us, we have two swords in our hands, leading us in DOUBLE doors of breakthrough.
Here are some highlights from Lana's outline:
When God releases a word to you He is releasing His heart to you. I like to call them "love whispers that bring life" because the prophetic words we release are birthed out of the heart of a loving, gloriously good Daddy who desires to see His children grow, flourish, blossom, come alive and awake more and more to know him. The prophetic should ALWAYS bring life!!!!

The prophetic is an invitation from God to partner with Him to see what is in His heart manifest in your life.

When God gives us a word, we have a part to play. Often a word comes to us in "seed" form and we are then sent into the chamber of intimacy with Him to let that seed begin to grow and birth in and through us.

The time of birthing in between the prophetic word released and its fulfilment is often a time of great testing, a time of stretching, of warfare and contending.

"The dogs of doom stand at the doors of your destiny. When you hear them barking you know you are near your promised land and fulfilment. Most people retreat in fear instead of crossing over and capturing their land" – Kris Vallotton

God uses the giants that rise up and challenge your prophetic words to build your faith muscles!

Attention followers of Jesus who want to accelerate your breakthroughs!
Contending with God for Your Breakthrough
Change Your Thinking And
Transform Your Relationship With God
So You Can Finally Experience Breakthrough
"Call to Me, and I will answer you, and show you great and mighty things,
which you do not know." (Jeremiah 33:3)
Click the play button below to watch the replay for
"Using Your Prophetic Words To Wage War" with Lana Vawser
We encourage you to share a link to this web page and video with family and friends!
Members of Soaring333 receive access to the video replay, audio replay, outline, transcript, PowerPoint, and coaching guide for Lana's message as well as all the other teachings in this powerful 12-week series.
The outstanding coaching guides for each session help you apply what you are learning so that your life and relationship with God are forever transformed.
Our prayer is that you will join us so that you can learn to contend with God for your breakthrough.
To make this an easy decision, if you join us before Noon Eastern Time (New York time) on Wednesday July 29, your total investment will be ONLY $300 for all 12 weeks. That is a $900 (75%) savings. The normal investment for all 12 weeks of this outstanding training and equipping program is $1,200 total.
Prayer Power
Heavenly Father, we praise You as the God of power, majesty, and glory who loves Your children beyond measure. Thank You for the ways You speak to us and guide us on this journey of life. Thank You for Lana's powerful message. Multiply that supernaturally. Open our eyes and ears of understanding to receive what we need to overcome the giants that rise up and challenge our destiny. In Jesus' name we pray. Amen and hallelujah!
Blessings to overcome the giants that rise up and challenge your destiny!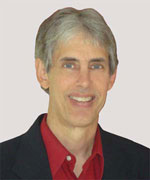 Joseph
Joseph Peck, M.D.
The Time Doctor
Empowering Dreams
Author, I Was Busy Now I'm Not
P.S. The popularity of our broadcasts is increasing every month. In the past 28 days, we had 12,965 views of our videos with 325,980 minutes watched. On July 16, Gary Beaton and I co-hosted a live global broadcast for the Soaring333 series titled "It's Personal" with Jennifer Eivaz. That video replay has had more than 4200 views already. If you have not watched it, we encourage you to do so while it is available.