"If you forget where you come from, you won't know where you're going."
Let everything that has breath praise the LORD. Praise the LORD! (Psalm 150:6)
In what ways will you praise the LORD this Labor Day weekend?
History is so important and Virginia is rich in history. Five counties make up the Piedmont area in Virginia – Culpeper, Madison, Fauquier, Rappahannock, and Orange. The latter four all border Culpeper County. Madison County was named after James Madison, "father" of the U.S. Constitution. Thomas Jefferson, who lived at Monticello near Charlottesville, was the father of the Declaration of Independence.
Because my wife started an international coffee roasting business (www.worldbeanroasthers.com) this year, I get exposed to a wide variety of community events, some of them quite historic. Julia continually encourages me to get out into the marketplace where I can be a light to many people and have lots of memorable experiences.
Over the past year I have become an Internet marketing specialist. 7-8 of my clients now use email marketing to some degree of another. After seeing the progressive results, my wife chose to get on the bandwagon too.
Yesterday morning, Julia sent out her very first email newsletter to 340 people. Within hours, more than 80 people opened her email, 3 new people visited her website to order coffee, and 13 people sent her personal email replies. Now more than 130 people have opened that email.
Julia had several links in her email newsletter. One was to the "Taste of the Mountains." Here is an excerpt. Visit today's Link of the Day to read the rest. Stay tuned to see photos from this event in the next few days.
The fifteenth annual "TASTE OF THE MOUNTAINS" Street Festival, sponsored by the Madison Chamber of Commerce will be held on September 1, 2007 from 9am to 4pm. The event has earned its reputation for uniqueness with a following of visitors that return every year. In 1999 it was named as one of the top 20 festivals in the southeastern region.
This occasion started in 1992 as a heritage festival that celebrates the Mountain and Traditional cultures of the 18th & 19th century America as reflected in the customs and history of the Blue Ridge Mountains region and has continued this theme. The entire family can enjoy the day, browsing, shopping, enjoying the games, riding ponies, listening to great music, eating and taking pleasure in the vast array of entertainment.
Prayer Power
Heavenly Father, thank You for the beauty of Virginia and for our rich Christian heritage. Thank You for the gorgeous day you have arranged for tomorrow's fifteenth annual "TASTE OF THE MOUNTAINS" Street Festival. Thank You for all the people who worked hard to make this Festival possible. Bless the people who come and the outcome from this event – all for Your glory. May everything that has breath praise You. In Jesus name, Amen.
Link of the Day
Taste of the Mountains – Madison Chamber of Commerce link 
Blessings for a wonderful, Christ-centered Labor Day weekend!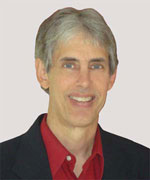 Joseph
Joseph Peck, M.D.
The Time Doctor
Empowering Dreams
Author, I Was Busy, Now I'm Not
www.empower2000.com
Connect – BE Blessed To Be A Blessing
LinkedIn: http://linkedin.com/in/thejournalguy
Facebook: http://facebook.com/thejournalguy
Twitter: http://twitter.com/thejournalguy

SHARE YOUR VICTORIES below!
It is easy, fun, and will inspire others.
There is tremendous power in a testimony. "And they overcame him (the devil) by the blood of the Lamb and by the word of their testimony." – Revelations 12:11
Caring/Sharing
Poem by Hugh Traulsen
If you dare to care, then share!
If you share, pay heed!!
God will reward every good deed!!!