What is God's most holy day?
Yom Kippur – Day of Atonement

In the past week, I have received three emails from Jeff Bernstein, my friend.and the founder of Gates of Zion, alerting me and others to fast and pray on Yom Kippur for three things. So in obedience to the Holy Spirit, I pass Jeff's very important message on to you. See below.
According to Rabbi Ralph Messer of Simchat Torah Beit Midrash, Yom Kippur is God's most holy day. It is "the sabbath of sabbaths!"
Day of Atonement's relevance to Christians with Rabbi Messer part 1

The Day of Atonement is an eternal ordinance (Exodus 12:14). It's the day of redemption. On this day, we are called to understand and honor God for what he has done for us.
Blessings,
Joseph
———-
MESSAGE FROM GATES OF ZION
Dear friend of Israel and the Jewish people,
As you know these are very challenging times for all the world but especially for Israel. The nations of the world are increasingly setting themselves against Israel according to the prophetic word of God.
Tonight beginning at sundown where ever we live many of us throughout the world in the Messianic Jewish community will be uniting to fast and pray for Israel and the Jewish people.
We are at this time asking all of our Christian brothers and sisters in the Messiah to join us as we fast and pray for:
1) The Salvation of Israel and Jewish people
2) Protection for the State of Israel
3) Wisdom for the leadership of Israel
Thank-you in advance for standing with us and praying with us.
Your fellow servant in Messiah,
Jeffrey Bernstein
Gates of Zion
Pray for the peace of Jerusalem: "May they prosper who love you." – Psalm 122:6
————————————————————
Prophetic Holy Feasts | Day of Atonement

Yom Kippur
Yom Kippur — Day of Atonement — is the last day of the High Holy Days. The fast of Yom Kippur begins at sundown on the ninth of Tishri and continues until the stars can be seen in the sky on the tenth of Tishri.
Yom Kippur is a day set aside to "afflict the soul," to atone for one's sins of the past year. This Day of Atonement only atones for sins between man and Hashem and not for sins between man and man.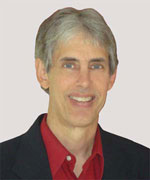 Joseph
Joseph Peck, M.D.
The Time Doctor
Empowering Dreams
Author, I Was Busy, Now I'm Not
www.empower2000.com
Connect – BE Blessed To Be A Blessing
LinkedIn: http://linkedin.com/in/thejournalguy
Facebook: http://facebook.com/thejournalguy
Twitter: http://twitter.com/thejournalguy

SHARE YOUR VICTORIES below!
It is easy, fun, and will inspire others.
There is tremendous power in a testimony. "And they overcame him (the devil) by the blood of the Lamb and by the word of their testimony." – Revelations 12:11
Caring/Sharing
Poem by Hugh Traulsen
If you dare to care, then share!
If you share, pay heed!!
God will reward every good deed!!!