Everyone has a story to tell. If you don't have one yet, as older people say, just keep living. You'll get one!
"And they overcame him by the blood of the Lamb and by the word of their testimony, and they did not love their lives to the death." (Revelations 12:11)
What is your story?
How are you sharing that?
There is tremendous power in sharing a testimony of a changed life, not just for the people who hear it, but for the person who shares it. Rick Warren, one of the foremost authorities in the world on preaching, says the purpose of the Bible and the purpose of preaching is "changed lives." While people may argue with your doctrine, it's difficult to refute your testimony. People love stories because they often can relate to them.
In my devotional on February 10 titled "The Power of Powerful Questions," I told how Joseph Umidi came  to Culpeper on January 27 to teach the Real Talk Training (RTT) seminar. After participating in that RTT seminar, my wife and I drove to the annual banquet for the Richmond Triathlon Club. By applying the principles learned of asking powerful open questions, I was able to redirect the course of someone's life at the banquet in a matter of 10-15 minutes.
On February 13, Michael Stay and I met with Joseph Umidi and his leadership team for Transformational Leadership Coaching at the TLCI headquarters in Virginia Beach to discuss ways to magnify their impact and improve their profitability.
I was surprised and pleased to learn that Joseph Umidi forwarded my February 10 devotional to all the pastors of the eight churches he oversees. Additionally, he sent an email with my testimony to a megachurch with 12,000 members in the southwestern United States. Miraculously, within a few hours of sending that email, Joseph was contacted by the business manager of that megachurch inquiring about the RTT seminar. What's really amazing is that Joseph had been trying for more than a year to open that door. Yet with a single testimony, God opened a wide gate.
As the Flash animation on the home page of www.lifeformingcoach.com states: "Every nation has a story; every community lives a story; every organization builds a story; every family grows a story; and every person is a story."
Prayer Power
Father, every day You are doing amazing things in our lives if we have faith and slow down enough to notice. Forgive me for the times I spend more time being busy than abiding. May those who read or hear this message have a deeper level of experiencing God. May they gladly share their stories of how You are working in their lives. Thank You Jesus. Amen.
Link of the Day
Sharing Your Story – Developing A Personal Testimony  [http://http://www.leaderu.com/touching/YourStory.html]
Blessings to develop a personal testimony and then share your story!
Not Used
• There is tremendous power in sharing a testimony!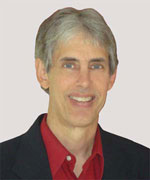 Joseph
Joseph Peck, M.D.
The Time Doctor
Empowering Dreams
Author, I Was Busy, Now I'm Not
www.empower2000.com
Connect – BE Blessed To Be A Blessing
LinkedIn: http://linkedin.com/in/thejournalguy
Facebook: http://facebook.com/thejournalguy
Twitter: http://twitter.com/thejournalguy

SHARE YOUR VICTORIES below!
It is easy, fun, and will inspire others.
There is tremendous power in a testimony. "And they overcame him (the devil) by the blood of the Lamb and by the word of their testimony." – Revelations 12:11
Caring/Sharing
Poem by Hugh Traulsen
If you dare to care, then share!
If you share, pay heed!!
God will reward every good deed!!!