The Law of the Inner Circle
The Law of the Inner Circle: A leader's potential is determined by those closest to him.
Where there is no counsel, the people fall; But in the multitude of counselors there is safety. (Proverbs 11:14)
The middle seven laws of the "21 Irrefutable Laws of Leadership" are:
#8) The Law of Intuition: Leaders evaluate everything with a leadership bias.
#9) The Law of Magnetism: Who you are is who you attract.
#10) The Law of Connection: Leaders touch a heart before they ask for a hand.
#11) The Law of the Inner Circle: A leader's potential is determined by those closest to him.
#12) The Law of Empowerment: Only secure leaders give power to others.
#13) The Law of Reproduction: It takes a leader to raise up a leader.
#14) The Law of Buy-In: People buy into the leader, then the vision.
Today's focus is The Law of the Inner Circle. While Jesus had 12 disciples, only three of them were part of his inner circle. Only Peter, James, and John accompanied Jesus to the mountain top to see Him transfigured (Matthew 17:1) and only these three saw Jesus raise a boy from the dead. (Mark 5:37).
Here are a few principles of the inner circle: Regardless of who you say your inner circle is, who you listen to is your inner circle. A good inner circle helps you to know things you do not know and do things you cannot do. Your inner circle will write your future in the present. A good team knows how to lead in your absence just as you would lead if you were present. The quality of those closest to you will determine the height and direction of your flight.  When your leadership has ended, you will be remembered as much by what your inner circle did and said as by what you did and said. With the passage of time, you and your inner circle become virtually indistinguishable because you function as one. Avoid having a "musical chairs" inner circle.
Who is in your inner circle?
What is the quality of those closest to you?
Prayer Power
LORD, thank You for my wife and my coaching group. Thank You that each of these people is Spirit-led and tries to live a godly life. Bless them and their families. May You multiply the blessings they have poured into my life many fold in their lives. May my children's closest friends and spouses be people who know and love You. Bless those who read this message with inner circles consisting of wise friends who live lives of integrity and love. Thank You Jesus. Amen.
Link of the Day
Picking Potential Leaders by Dr. John C. Maxwell [http://www.maximumimpact.com/newsletters/leadership/content/issues/9_5/default.htm]
Blessings to choose your inner circle wisely!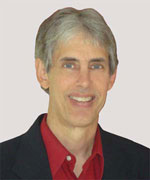 Joseph
Joseph Peck, M.D.
The Time Doctor
Empowering Dreams
Author, I Was Busy, Now I'm Not
www.empower2000.com
Connect – BE Blessed To Be A Blessing
LinkedIn: http://linkedin.com/in/thejournalguy
Facebook: http://facebook.com/thejournalguy
Twitter: http://twitter.com/thejournalguy

SHARE YOUR VICTORIES below!
It is easy, fun, and will inspire others.
There is tremendous power in a testimony. "And they overcame him (the devil) by the blood of the Lamb and by the word of their testimony." – Revelations 12:11
Caring/Sharing
Poem by Hugh Traulsen
If you dare to care, then share!
If you share, pay heed!!
God will reward every good deed!!!