"The neglect of prayer is a grand hindrance to holiness. We have not because we ask not." – John Wesley
Oh, taste and see that the LORD is good; Blessed is the man who trusts in Him! (Psalm 34:8)
How are you sharing your stories, products, and services with the world?
At 9 pm EDT on July 2, 2009, the first Thursday of the second half of this calendar year, Dr. Jerry Graham and I launched our 12-week UNCOMMON Internet Marketing Coaching course for 12 people. The LORD assembled a TRIBE of His followers who were desperate to learn how to share their God stories, products, and servcices with the world.
The online, interactive courses that Jerry and I offer differ from any others that we have ever seen in that they combine Journaling, Coaching, and Web 2.0 for EXPLOSIVE KINGDOM IMPACT. Each week Tribe Members are given 5 questions and asked to post their answers publicly for other Tribe Members on the private Member blog.
All the questions are addressed to the LORD. For example,
Day 1. LORD, what are reasonable goals for me to set and achieve in 3 months from this Web 2.0 course?
Day 2. LORD, who is my target audience?
Day 3. LORD, how can I best feed Your sheep using Web 2.0?
When you ask the LORD a question and believe He will answer it, He does – every time. The Holy Spirit doesn't play hide and seek. If you are born again with the Spirit of God within you, He wants to speak to you. He wants to reveal things to you. He wants to inspire and lead you to the greatness you were designed to manifest for God's glory.
Oh, taste and see that the LORD is good.
Renato Amato, my dear friend from Bracciano Italy, gets up at 3 am (his time in Italy each Friday morning) to participate in our Web 2.0 course. This is dedication. This is commitment. This is passion to grow. Renato's faithfulness and his two-prayer entries on his blog have greatly inspired me and other Tribe Members to do more, to be more, to live abundantly.
About a month ago, Renato and I began weekly one-on-one "coaching" meetings each Monday. Last Monday (July 20), Renato talked to me about two of his blog posts written the week before "WFJ: A "net" to catch multitudes!" and "WFJ: Showers of blessings!" As Renato was talking about showers of blessings, he told me he sees a dam breaking to quench the thirst of God's chidlren with living waters.
That prompted me to do a Google image search, which immediately led me to this image.

Vision of dam breaking to release Gods living waters
This morning during my two-way journaling, the LORD began
Joseph, the dam is breaking. You have my word on it. My children are hungry and thirsty for My Word and My living waters. You, Renato, Bob, Virginia, Carrie, Rod, Deb, David, and the others are now feeding my sheep and quenching their thirsts as you share with your blogs. What's important is that they hear from Me, not from you. That's why sharing two-way prayers is so powerful. I AM doing a new work. I AM using you to inspire others to the greatness I have instilled in them. The passion you have within you comes from Me. The desires you have deep within come from Me.
To read the rest of this prayer, CLICK HERE.
#WFJ: The $14,400 Miracles

Prayer Power
Heavenly Father, loving God, I stand in awe of Your power and might – Your majesty. Thank You for assembling the UNCOMMON Internet Marketing Coaching TRIBE. Thank You for the great work You are doing through each Member and the Tribe at large. Thank You that the dam is breaking. The world is hungry for Your Word and thirsty to receive Your living waters. Release! Release! Release! Speak to those who read this message Spirit to spirit. Open their eyes of understanding to how you want to use them. Praise the LORD of my soul. Amen and Hallelujah! Glory to the King of kings.
Blessings of the Day
1) "WFJ: A "net" to catch multitudes!" by Renato Amato on July 17, 2009
2) "WFJ: Showers of blessings!" by Renato Amato on July 18, 2009
3) "WFJ: The Dam is Breaking" by Joseph Peck on July 27, 2009
If you'd like to keep receiving Your Daily Blessing, be sure to subscribe to my blog at the top right.
Blessings to SHARE to allow God's fresh living waters to continue to flow through your life!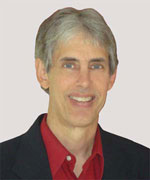 Joseph
Joseph Peck, M.D.
The Time Doctor
Empowering Dreams
Author, I Was Busy, Now I'm Not
www.empower2000.com
Connect – BE Blessed To Be A Blessing
LinkedIn: http://linkedin.com/in/thejournalguy
Facebook: http://facebook.com/thejournalguy
Twitter: http://twitter.com/thejournalguy

SHARE YOUR VICTORIES below!
It is easy, fun, and will inspire others.
There is tremendous power in a testimony. "And they overcame him (the devil) by the blood of the Lamb and by the word of their testimony." – Revelations 12:11
Caring/Sharing
Poem by Hugh Traulsen
If you dare to care, then share!
If you share, pay heed!!
God will reward every good deed!!!