Sunday Morning Inspirations: FOCUS, CLARITY, and COMPLETE
Wow! My spirit is jumping for joy as I write this message and listen to Apostle Thomas' powerful audio message about Gilgal, the 1st of 4 encounters (places) that transformed Elisha from a ploughman, working in the fields one day, to being a prophet of the Lord the next.
During the past week, Apostle Thomas recorded and released his "4 Encouters" audio series teaching about the four places mentioned in 2 Kings 2:1-6. It's not a geography lesson, nor a history lesson. Each of the four places mentioned (Gilgal, Bethel, Jericho, and the Jordan are highly significant in Israel's history and highly symbolic of stages in the Christians life.
You have a choice to make. You can walk with God or get ahead of Him and be left out of His grace.
This week, …
Your keywords are "FOCUS, CLARITY, and COMPLETE (unfinished projects)"
These keywords came from my Breakthrough Life Coaching session with Lynne Lee on November 17. Some of my most enjoyable times each week are my Breakthrough Life Coaching sessions with clients. Not only do I see my clients breakthrough in theirs lives, but I breakthrough as a result too. And you too can breakthrough by receiving the most significant messages the Lord is sharing with me.
Your key message is "Wait on the LORD!"
Your key scripture is 2 Kings 2:1-6 – When the LORD was about to take Elijah up to heaven in a whirlwind, Elijah and Elisha were on their way from Gilgal. Elijah said to Elisha, "Stay here; the LORD has sent me to Bethel." But Elisha said, "As surely as the LORD lives and as you live, I will not leave you." So they went down to Bethel… Then Elijah said to him, "Stay here, Elisha; the LORD has sent me to Jericho." And he replied, "As surely as the LORD lives and as you live, I will not leave you." So they went to Jericho… Then Elijah said to him, "Stay here; the LORD has sent me to the Jordan." And he replied, "As surely as the LORD lives and as you live, I will not leave you." So the two of them walked on.
WONDERful things are happening for and through our TeamDestiny777 members.
For example, on Monday Nov 22, Dr. Mary Ellen Schoonover hosted her first SOZO webinar titled "Tearing Down the Strongman: Freemasonry". It turned out this was a hot topic and the most popular webinar TeamDestiny777 has ever done.
On Wednesday Nov 24, Apostle Thomas, Will Green, Faith, and Steve met with Pastor Paula Jones and then joined her for her weekly prayer service at New Beginnings Worship Center in Culpeper, Virginia. The GLORY of God fell on that place. I know where I'm going to be on many Wednesdays afternoons now and you're invited to join us.
Carrie C. Stone published and distributed her first book "Defeating Fear." Julia and I received our copy yesterday. Carrie and Rod also formed their own publishing company – Courage House Publishing.
Lynne Lee is completing her first book to teach her followers how to hear God's voice. She's also planning to launch a corresponding online course.
And we're getting lots of praise reports out of Richmond, Virginia, where Nancy Slocum, Bertha Hinson, and Judi Reid are.
More Blessings
Prayer Power
Heavenly Father, thank You for clarity and focus that comes when I fix my eyes on You. Help me to consistently walk with You and not get ahead and thereby be left out of Your grace. In Jesus name, I pray. Amen!
Blessings for focus, clarity, and completion!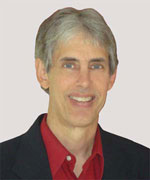 Joseph
Joseph Peck, M.D.
The Time Doctor
Empowering Dreams
Author, I Was Busy, Now I'm Not
www.empower2000.com
Connect – BE Blessed To Be A Blessing
LinkedIn: http://linkedin.com/in/thejournalguy
Facebook: http://facebook.com/thejournalguy
Twitter: http://twitter.com/thejournalguy

SHARE YOUR VICTORIES below!
It is easy, fun, and will inspire others.
There is tremendous power in a testimony. "And they overcame him (the devil) by the blood of the Lamb and by the word of their testimony." – Revelations 12:11
Caring/Sharing
Poem by Hugh Traulsen
If you dare to care, then share!
If you share, pay heed!!
God will reward every good deed!!!