Sunday Inspiration: Embracing Change
For the past month, I have been carefully reading and re-reading chapters of the Soul Revolution book by Pastor John Burke. That's where I learned about the 60-60 Experiment. As I was thinking this morning about winding up this year, it dawned on me that this book is the most profound one I have read in 2011 and perhaps in several years.
John writes, "God causes the growth as we stay connected to his Spirit. Our job is to yeild to Him when the moment of temptation beckons."
We all have some bad habits, but changing those is another story.
While I know the importance of keeping my Sacred Time and Sacred Place SACRED, too often I've jumped into my day and started doing things before spending enough time in solitude seeking the LORD's guidance for my day.
Yesterday morning and this morning, I read and re-read chapters 10-12 of Soul Revolution. John writes, "We don't have to try hard and change ourselves; we just need to live moment by moment, willing to follow God's Holy Spirit. Focus on one main thing! Too often we get overwelmed with all the things that need fixing."
So, yesterday I wrote this in my journal, "Focus on one MAIN THING (p 155 of Soul Revolution). For me, this is my Sacred Place/Sacred Time and the 60-60 Experiment. Buy a small timer with an alarm to beep every 15 minutes. Dal Shealy, former President of the FCA, used to say 'Keep the main thing the main thing!'"
During the weekly Praying With Purpose prayer call on Wed November 2, Tara Martin chose the topic of "Embracing Change." Before that call was over, I knew that was to be the title of my next Sunday Inspiration. I created a short YouTube video with Tara's teaching and thought I was ready to send that out on Sunday Nov 5, but something got in the way. I then planned on sending that out on Nov 6, Nov 7, Nov 8, and Nov 9 before finally decided to wait until today.
CLICK HERE to watch the short video!
Unless God has access to our hearts and minds, we can't grow (change). I know God is doing a special work in my heart and mind.
What about you? What is the one thing God wants you to focus on during this special holiday season!
Blessings for the willingness to give God access to your heart and mind!
Joseph
More blessings
1) Upcoming webinars and teleseminars
God's Way to an A – Tues Nov 15 at 7 pm Eastern (EDT)
Master's Mind Marketing: Becoming a thought leader in your niche – Wed Nov 16 at 3 pm and 8 pm EDT
Fresh Family Joy – Mon Nov 21 at 7 pm EDT
2) Strangers – Inspirational Video – Just when you think you may not be touching others
3) Watch the Eagle – THIS IS ABSOLUTELY FASCINATING AND WORTH YOUR FEW MINUTES TO VIEW….
4) NBA Star Rick Fox: Online Media Is the Future
5) Keep yourselves from idols!
6) 41% of American Teenagers Have Inherited This Disease – by Dr. Mercola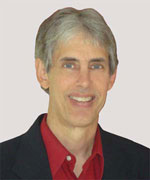 Joseph
Joseph Peck, M.D.
The Time Doctor
Empowering Dreams
Author, I Was Busy, Now I'm Not
www.empower2000.com
Connect – BE Blessed To Be A Blessing
LinkedIn: http://linkedin.com/in/thejournalguy
Facebook: http://facebook.com/thejournalguy
Twitter: http://twitter.com/thejournalguy

SHARE YOUR VICTORIES below!
It is easy, fun, and will inspire others.
There is tremendous power in a testimony. "And they overcame him (the devil) by the blood of the Lamb and by the word of their testimony." – Revelations 12:11
Caring/Sharing
Poem by Hugh Traulsen
If you dare to care, then share!
If you share, pay heed!!
God will reward every good deed!!!