Releasing Your Log Jam Of Ideas And Opportunities
"It doesn't matter how many people don't get it. What matters is how many people do." – Tim Ferriss
Then Esther told them to reply to Mordecai: "Go, gather all the Jews who are present in Shushan, and fast for me; neither eat nor drink for three days, night or day. My maids and I will fast likewise. And so I will go to the king, which is against the law; and if I perish, I perish!" (Esther 4:15-16)
What ACTION step will you take within 24 hours to TURNAROUND your life?
March 3 was the most profound day of my life!
During the weekly Marching Through Culpeper prayer call on March 10, Virginia Morton shared with our prayer team of 9 people that the keyword the LORD gave her for this week is TURNAROUND. God is a God of turnarounds. Virginia said she was drawn to the book of Esther and this week we focus on the story of Esther.
As mentioned in my YDB devotional sent earlier on March 10 titled "Organizing Your Life," 94 people registered for Lynne Lee's webinar interview of me and 34 people showed up live for the inaugural launch of her Christian LIFE Coaching Cafe on March 3.
Within just 48 hours of that TURNAROUND event, two people bought my "UNCOMMON Journaling For Breakthroughs" e-book and 28 more downloaded the free Introduction. And at least 5-7 guests on the webinar committed to join Lynne's Christian LIFE Coaching Cafe. following my webinar.
As I was writing this devotional, I realized March 3 was a major TURNAROUND day, not just for me, but for many people around the world. My journaling e-book had finally been completed and was being offered for sale. During my two-way prayer time on March 3, Jesus told me:
"Randy, CONTRATULATIONS. You've made it. Today, the baby is being birthed. Your journaling book which has been 8 years in the making is finally complete and ready for sale. I've been looking forward to this day, not just for you, but for the many people who will benefit greatly from reading your book.
This book is about much more than journaling. It's about much more than breakthroughs. It's about developing a deep and abiding relationship with Me. It's about understanding who I AM really is. It's about learning to hear My voice so you can follow Me."
About two months ago, Dr. Jerry Graham spoke a prophetic word to me that this journaling book might well be the log that when released unlocked a log jam of ideas and opportunities that God has been waiting years to birth. Over the past month, I've come to realize that applies to everyone who buys the book and follows through with my recommend 35-day growth plan.
Only those who take ACTION will receive. Highly successful people make decisions quickly and change their minds slowly.
Prayer Power
Most gracious and merciful heavenly Father, we praise You as the God of TURNAROUNDS. Thank You for Your Holy Spirit who is the Revealer of all truth (John 16:13). Thank You that 2009 is the year of FRUIT. Thank You for the millions of people who will be impacted greatly in 2009 through their new habit of spiritual journaling. Jesus, You are my all-in-all. Thank You that every breath I take, every move I make is in You. Amen and hallelujah!
Blessings of the Day
1) Download free Intro to UNCOMMON Journaling For Breakthroughs
2) Invest in my "UNCOMMON Journaling For Breakthroughs" ebook with audio
Save $20 off the $97 retail price through March 15, 2009. Use Coupon code = 2009031501
3) Begin 45 day free trial of The Journal software
4) Join the Christian LIFE Coaching Cafe as a Member
First month of membership is free. Then only $27/month if you join by March 15. Membership fee increases to $37/month on March 16.
5) Become a JIREH Marketing Member (only $1 for first week trial period)
"If we don't act on a good idea within 24 hours, we are less than 50% likely to ever act on it. If we haven't acted on it inside of days, then we are less than 2% likely to ever act on it." – Bill Gates
Blessings to choose to take ACTION with 24 hours to seize the extraordinary opportunities before you!
—————————————————————————————————-
A search of the Power Bible CD using "spirit truth" (NKJV) revealed the following:
Ps 31:5 Into Your hand I commit my spirit; You have redeemed me, O LORD God of truth.

Joh 4:23 "But the hour is coming, and now is, when the true worshipers will worship the Father in spirit and truth; for the Father is seeking such to worship Him.

Joh 4:24 "God is Spirit, and those who worship Him must worship in spirit and truth."

Joh 14:17 "the Spirit of truth, whom the world cannot receive, because it neither sees Him nor knows Him; but you know Him, for He dwells with you and will be in you.

Joh 15:26 "But when the Helper comes, whom I shall send to you from the Father, the Spirit of truth who proceeds from the Father, He will testify of Me.

Joh 16:13 "However, when He, the Spirit of truth, has come, He will guide you into all truth; for He will not speak on His own authority, but whatever He hears He will speak; and He will tell you things to come.

Ro 9:1 I tell the truth in Christ, I am not lying, my conscience also bearing me witness in the Holy Spirit,

Eph 1:13 In Him you also trusted, after you heard the word of truth, the gospel of your salvation; in whom also, having believed, you were sealed with the Holy Spirit of promise,

Eph 5:9 (for the fruit of the Spirit is in all goodness, righteousness, and truth),
2Th 2:13 But we are bound to give thanks to God always for you, brethren beloved by the Lord, because God from the beginning chose you for salvation through sanctification by the Spirit and belief in the truth,
1Pe 1:22 Since you have purified your souls in obeying the truth through the Spirit in sincere love of the brethren, love one another fervently with a pure heart,
1Jo 4:6 We are of God. He who knows God hears us; he who is not of God does not hear us. By this we know the spirit of truth and the spirit of error.

1Jo 5:6 This is He who came by water and blood–Jesus Christ; not only by water, but by water and blood. And it is the Spirit who bears witness, because the Spirit is truth.
P.S. Spiritual Journaling will transform your life!
Welcome! It's no accident that YOU are here. Everything happens for a reason! Everything! There is no such thing as a coincidence. God has connected you to me to BLESS YOU – I mean to really bless you to help you break through in many areas of your life through journaling. The gates of heaven are open. The questions is, "Will you choose to receive?"
Journaling is the key
to unlock YOUR dreams!
Journaling is the key to unlock your DESTINY!
Journaling is Biblical. Our heavenly Father is the greatest Journaler of all times. The Bible is His journal – the most profound one of all times. And throughout time, the Holy Spirit has inspired millions of people to write to inspire others to greatness.
This book will absolutely change your life if you let it. You can download the introduction for free, so that you can see for yourself. All you need to do is put your first name and email address in the box below and you will have the keys to hearing God in minutes.
Your Break Through Is Just One Click Away!
Receive free PDF download
Intro to "UNCOMMON Journaling For Breakthroughs"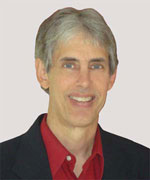 Joseph
Joseph Peck, M.D.
The Time Doctor
Empowering Dreams
Author, I Was Busy, Now I'm Not
www.empower2000.com
Connect – BE Blessed To Be A Blessing
LinkedIn: http://linkedin.com/in/thejournalguy
Facebook: http://facebook.com/thejournalguy
Twitter: http://twitter.com/thejournalguy

SHARE YOUR VICTORIES below!
It is easy, fun, and will inspire others.
There is tremendous power in a testimony. "And they overcame him (the devil) by the blood of the Lamb and by the word of their testimony." – Revelations 12:11
Caring/Sharing
Poem by Hugh Traulsen
If you dare to care, then share!
If you share, pay heed!!
God will reward every good deed!!!