Loves Like A Hurricane

Yesterday I hosted a webinar titled "The Story Behind The Story: Ken McArthur and The Impact Manifesto." During that webinar, Ken shared one of the most inspiring stories offering HOPE I have ever heard.
Then this morning I received an email from Doug Spada that reached to the core of my being and brought tears to my eyes. Doug wrote,
Hey Joseph,

You bless people so much. You inspire me with your gift of communication and love to others. I look forward to connecting on couple levels very soon. Ryan will see to it!!

The reason I am writing is that Ryan's 16th is today. I am writing a handful of men that Ryan respects and admires. You are on that list – yea! I would so appreciate it if you could write Ryan a short email note speaking blessing on his life on this very special day.

speedoryan3@aol.com

He is a precious young man who is going after the Lord like crazy. Awesome to see.

Thank you friend,

Doug
What a wonderful thing for a father to do for his son to to ask for a favor like this. I took prompt action and sent a Dayspring e-card sharing a profound and prophetic message from God's heart through my heart to Ryan's heart. As I did that my eyes were filled with tears once again.
Then I began writing my reply to Doug. As I did that, the God story grew. Special memories starting coming to my mind as I reviewed photos from when I first met Doug in Aug 2006 at the Founder's Inn when Os Hillman hosted the International Coalition of Workplace Ministries Leaders Roundtable. Of all the new people I met there, Doug's message impacted me the most.
Doug is the founder of WorkLife: Finding Life In Work and the recent author of "Monday Morning Atheist."
When I think of Doug, I think of the word HUMILITY and this scripture
By humility and the fear of the LORD are riches and honor and life." (Proverbs 22:4)
As I was writing my email to Doug this morning, I was prompted to create this new YDB blog posted titled "Loves Like A Hurricane." That's the way Doug love his children. It's wonderful for me to see that. Thank you Doug for being a wonderful father and man of God!
"Behold, I will send you Elijah the prophet Before the coming of the great and dreadful day of the LORD. And he will turn The hearts of the fathers to the children, And the hearts of the children to their fathers, Lest I come and strike the earth with a curse." (Malachi 4:5-6)
Will you do me a favor and send Ryan Spada a DaySpring ecard for his birthday out-of-the-blue? Let's partner together to make Ryan's birthday really special. Ryand's email address is speedoryan3@aol.com.

How he loves- David Crowder Band

Kim Walker – How He loves us

David Crowder*Band – How He Loves


Blessings to love like a hurricane!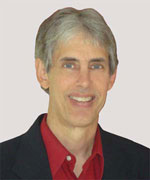 Joseph
Joseph Peck, M.D.
The Time Doctor
Empowering Dreams
Author, I Was Busy, Now I'm Not
www.empower2000.com
Connect – BE Blessed To Be A Blessing
LinkedIn: http://linkedin.com/in/thejournalguy
Facebook: http://facebook.com/thejournalguy
Twitter: http://twitter.com/thejournalguy

SHARE YOUR VICTORIES below!
It is easy, fun, and will inspire others.
There is tremendous power in a testimony. "And they overcame him (the devil) by the blood of the Lamb and by the word of their testimony." – Revelations 12:11
Caring/Sharing
Poem by Hugh Traulsen
If you dare to care, then share!
If you share, pay heed!!
God will reward every good deed!!!