I'm Going to Israel During Passover
"The time is so short. Israel is the time clock." – Patti May
Many people shall come and say, "Come, and let us go up to the mountain of the LORD, To the house of the God of Jacob; He will teach us His ways, And we shall walk in His paths." For out of Zion shall go forth the law, And the word of the LORD from Jerusalem. (Isaiah 2:3)
How can you truly have a heart for Israel if you've never been?
What's keeping you from going to Israel in 2007?
For the past few years, I have wanted to go to Israel. I've never been. I thought I might go in 2006, but things never worked out. During the last few months of 2006, I asked God to let me know what trip to Israel He wanted me to go on during 2007.
Well 2007 got off to a fabulous start. I started the year with a 21 day fast asking God to use Virginia's 400th anniversary celebration as His launching pad to save one billion souls.
On January 1, 2007 a small group of people dedicated and anointed the new 24/7 prayer center in downtown Culpeper. At the dedication, Donna Andes told me that Bob Griffin was coming to Virginia and that we needed to get him to come to Culpeper. Two days later, Patti May, a total stranger, called me regarding Bob Griffin. We spent three hours talking. Everything Patti told me resonated favorably with my spirit. I discovered that Patti has extremely strong connections with Israel.
When Patti invited me to join her and a group of about 80 others for the anointed "Israel and Jordan Tour & Jerusalem Knesset Conference," I immediately knew that was the trip God had selected for me.
Patti told me "Going to Israel is the throttle that will thrust (accelerate) you into fulfilling your life purpose. It's what you are missing. The anointing of God is caught, not taught. There is going to be a time when we can't go to Israel and it's soon. This trip will blow you away. You will be so on fire. You can't afford not to go to Israel."
Next began the task of winning the support of my wife to go on this trip. Her biggest concern was our family finances because I stepped away from my bread-and-butter job as an anesthesiologist on Dec 21. The breakthrough came after I attended the "Real Talk Training Seminar" taught by Joseph Umidi in Culpeper on January 27. Joseph taught me to listen more, talk less and to ask open-ended, powerful questions.
On January 29, Julia gave me the green light to go to Israel during Passover this year. The next day I officially registered for the trip and felt an immediate sense of relief. I realize that as a leader called to unite God's army in Virginia, I must get a heart for Israel before Culpeper and Virginia will.
Prayer Power
Yeshua, I praise You as the God of Israel. Thank You for opening the door for me to go on this trip to Israel during Passover in 2007. Bless everyone who goes on this trip with uncommon favor. Open doors that have never been opened before that will lead to the salvation of Israel. Thank You for Patti May. Bless her and all that she puts her hands to. Thank You for Jodie Anderson and the "Battalion of Deborah" that she founded. Bless them. We praise You Yeshua as the great I AM! Hallelujah!
Link of the Day
Israel and Jordan Tour & Jerusalem Knesset Conference: March 25 – April 4, 2007
http://www.battalionofdeborah.org/blog/_archives/2006/11/27/2531008.html
Blessings to go to Israel in 2007 if you've never been!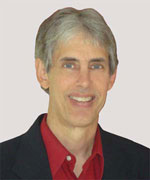 Joseph
Joseph Peck, M.D.
The Time Doctor
Empowering Dreams
Author, I Was Busy, Now I'm Not
www.empower2000.com
Connect – BE Blessed To Be A Blessing
LinkedIn: http://linkedin.com/in/thejournalguy
Facebook: http://facebook.com/thejournalguy
Twitter: http://twitter.com/thejournalguy

SHARE YOUR VICTORIES below!
It is easy, fun, and will inspire others.
There is tremendous power in a testimony. "And they overcame him (the devil) by the blood of the Lamb and by the word of their testimony." – Revelations 12:11
Caring/Sharing
Poem by Hugh Traulsen
If you dare to care, then share!
If you share, pay heed!!
God will reward every good deed!!!