Finishing Strong – Introduction
"In the Christian life, it's not how you start that matters. It's how you finish."
I have fought the good fight, I have finished the race, I have kept the faith. (2 Timothy 4:7)
One of my favorite books I have ever read is "Finishing Strong" by Steve Farrrar. This book talks about going the distance with your family. The content below contains excerpts from that book.
Dr. John Beck once told his future son-in-law "Stay true to Jesus! Make sure that you keep your heart close to Jesus every day. It's a long way from here to where you're going to go, and Satan's in no hurry to get you. It's been my observation that just one out of ten who start out in full-time ministry for the Lord at 21 are still on track by age 65. They're shot down morally, they're shot down with discouragement, they're shot down with liberal theology, they get obsessed with making money."
You may be thinking, this does not apply to me because I'm not in full-time ministry. But if you are a Christian and are serious about following Jesus Christ, you are in full-time ministry. The enemy doesn't want you to realize it. Whatever your profession, if you know Jesus Christ as your Lord and Savior, then ultimately you work for Him.
When it comes to finishing strong, the odds are against you. It is the rare man who finishes strong. It is the exceptional man who finishes strong. It is the teachable man who finishes strong. So here's the question. What exceptional measures are you taking in your life to ensure that you will be the one out of ten?
It's endurance that separates the men from the boys. It's endurance that determines whether or not a man will finish strong. And endurance is the fruit of godly character. The Christian life isn't a hundred yard dash. It's a marathon. It's a long race, and long races don't require speed. They require grit, determination, and finishing power. We finish strong by fixing our eyes on Jesus.
If we finish strong, it will only be because we have tapped into Ultimate Strength. Limitless Wisdom, the Fount of Courage, the Source of Perseverance. He will get us across the finish line. The very gates of hell cannot make us stumble unless we choose to remove ourselves from His protection and power.
How are you keeping your gaze focused on Jesus every day?
Prayer Power
Most gracious, heavenly Father, more than anything else I desire to finish the race strong with my family. Help me to keep my eyes focused on Jesus every day. Bless the readers of this message to do likewise. In Jesus name, I pray. Amen.
Blessings of the Day
1) Men Leading The Charge – YouTube video with Steve Farrar
2) Helping Men Find Their Way with Steve Farrar
Related Articles
Finishing Strong – Introduction
Blessings to keep your eyes fixed on Jesus to finish your race of life strong!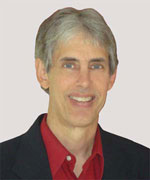 Joseph
Joseph Peck, M.D.
The Time Doctor
Empowering Dreams
Author, I Was Busy, Now I'm Not
www.empower2000.com
Connect – BE Blessed To Be A Blessing
LinkedIn: http://linkedin.com/in/thejournalguy
Facebook: http://facebook.com/thejournalguy
Twitter: http://twitter.com/thejournalguy

SHARE YOUR VICTORIES below!
It is easy, fun, and will inspire others.
There is tremendous power in a testimony. "And they overcame him (the devil) by the blood of the Lamb and by the word of their testimony." – Revelations 12:11
Caring/Sharing
Poem by Hugh Traulsen
If you dare to care, then share!
If you share, pay heed!!
God will reward every good deed!!!