Finishing Strong – Avoiding the Ambush of Money
"If you make money your god, it will plague you like the devil." – Henry Fielding
Like many other things, money in and of itself is neutral. It can be used for good or bad. What you do with your money makes all the difference. In contrast, the "love" of money is always bad. Like most other sins, greed usually starts small and over time escalates into a major problem. America is being overwhelmed by greed and covetousness.
How does a young biblical expert wind up in prison? He has a weakness for money. He starts by cheating with deductions on his tax return. Nothing big. Just a few hundred dollars here and few hundred there. In Acts 5, Ananias tried to be creative with his financing.
Does great fear come upon you when you hear of Ananias and Sapphira? It should. This couple was more interested in looking good than doing good. Do you think this was the first time this couple had ever lied about something related to their finances?
Let me ask you …
How are you doing with the ambush of money?
Are you shooting straight with people when it comes to money?
Or are you falsifying tax returns and loan applications?
For the LOVE of money is a root of all kinds of evil, for which some have strayed from the faith in their greediness, and pierced themselves through with many sorrows. But you, O man of God, flee these things and pursue righteousness, godliness, faith, love, patience, gentleness. (1 Timothy 6:10-11)
Prayer Power
Father, You own everything that is good, and what we have is just on loan. You command us to be good stewards with everything that You entrust to us. Jesus you said "Blessed are the pure in heart, for they shall see God." I ask You to protect my heart – to keep my motives pure.  Protect me daily from the sin of greed and the ambush of money. Jesus, You said "For where your treasure is, there your heart will be also." Bless me to invest my treasure into that which pleases You. Bless the readers of this message to be generous, Kingdom-minded people. Purify their motives O LORD. Thank You Jesus! Amen.
Blessings of the Day
2) Biblical Stewardship Series: Session One: Foundational Biblical Stewardship Part One: Money: Why is it so important to God?
3) Money, Possessions, and Eternity by Randy Acorn
4) Randy Alcorn talks about Money, Possessions & Eternity
5) Theology of Money: Tithing and Grace Giving by Randy Acorn
6) Randy Alcorn Talks About The Treasure Principle
Related Articles
Finishing Strong – Avoiding the Ambush of Money
Blessings to avoid the ambush of money!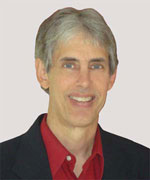 Joseph
Joseph Peck, M.D.
The Time Doctor
Empowering Dreams
Author, I Was Busy, Now I'm Not
www.empower2000.com
Connect – BE Blessed To Be A Blessing
LinkedIn: http://linkedin.com/in/thejournalguy
Facebook: http://facebook.com/thejournalguy
Twitter: http://twitter.com/thejournalguy

SHARE YOUR VICTORIES below!
It is easy, fun, and will inspire others.
There is tremendous power in a testimony. "And they overcame him (the devil) by the blood of the Lamb and by the word of their testimony." – Revelations 12:11
Caring/Sharing
Poem by Hugh Traulsen
If you dare to care, then share!
If you share, pay heed!!
God will reward every good deed!!!