Welcome to Your Daily Blessing
Our purpose is Empowering Dreams for millions of families!
IT'S TIME – time to live a life of adventure, time to pursue your passion and purpose.
It is no accident that YOU are here.
Everything happens for a reason – everything.
The Lord has sent you here to be blessed to live an abundant life.
The gates of heaven are open.
Be ready to receive from heavenly Father!
Subscribe today to grow in faith, family, finance, fitness, and freedom.
Who is your Pharaoh?
Who is your best friend?
Who is the one to make your dreams come true?
Who can take you from the prison to the palace in a day?
Who can help you make a BIG SPLASH in the DASH of your life?
The Holy Spirit is your miracle worker.
When you learn to flow with Him, your life will be full of miracles.

Be Thou My Vision

The Marriage Supper of the Lamb-The Hoppers
Blessings to experience God in extraordinary ways for extraordinary fruit!
Joseph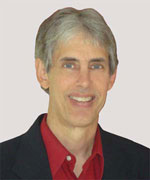 Joseph Peck, M.D.
INSPIRING LOVE
Blessed to be a blessing
30-60-100 Dream Coach
Dr. Breakthrough, The Great Connector, and The Journal Guy
Creative Marketing and Communication Strategist
Empower 2000, Inc.
EMPOWERING DREAMS
Changing Lives to Disciple Nations
Connect – BE Blessed To Be A Blessing
LinkedIn: http://linkedin.com/in/thejournalguy
Facebook: http://facebook.com/thejournalguy
Twitter: http://twitter.com/thejournalguy
P.S. Sign up TODAY for my free E-course "30 Days To Breakthrough!" God wants to transform your life NOW!
P.S.S. Spiritual Journaling will transform your life!
UNCOMMON Journaling is the key
to unlock YOUR dreams!