Vote Under God

This morning while flowing in the Spirit and helping my friend Bill Cook with The Black Robe Regiment of Virginia blog, I was prompted to do a Google search using "black robe regiment." That led me to #1 entry (http://blackrobereg.org) and this associated Vimeo video. Click the image to watch the video.
Message from Pastor Robert Morris from VoteUnderGod on Vimeo.
Pastor Robert Morris explains why this election is important and shares about an exciting opportunity for your church to make a difference. Join Gateway Church in taking a stand for righteousness in our nation with your vote, under God. Visit VoteUnderGod.com today.
In the past 25 years, no presidential election has been won by a margin of more than 10 million votes. During that same period of time, approximately 100 million people of voting age have not voted. There are 60 million committed Christians in America. Only 30 million of them have been voters. Until now. Make your voice heard with your vote under God.
Exodus 18:21 – "Moreover you shall select from all the people able men, such as fear God, men of truth, hating covetousness; and place such over them to be rulers …
2012 Values Voter Presidential Voter Guide

Free Voter's Guide
David Jeremiah says go to http://www.afaaction.net from American Family Association on Vimeo.

Blessings to Vote Under God!
Joseph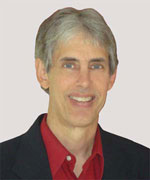 Joseph Peck, M.D.
INSPIRING LOVE
Blessed to be a blessing
Dr. Breakthrough, THE CONNECTOR, and The Journal Guy
Leadership and Dream Coach, 30-60-100 Increases
Creative Marketing and Communication Specialist
Empower 2000, Inc.
EMPOWERING DESTINY
Changing Lives to Disciple Nations