Unleash Your Power of Creativity
So teach them to fail quickly, and often, to enable them to reach the next plateau. – Tom Peters
As for me, You uphold me in my integrity, And set me before Your face forever. (Psalm 41:12)
How do you overcome fear of failure to walk out your destiny?
Yesterday, I received an email from Mac Anderson, founder of Simple Truth, titled "Unleash the power of creativity." This morning I decided to pass on that inspiration to you. Here is what Mac shared:
Tom Peters gets it. He said…
"I've spent a good part of my life studying economic successes and failures. Above all, I've learned that everything takes a back seat to innovation."
Tomorrow comes at us with lightning speed, and your competitive advantage is a fleeting thing. As leaders, we must create an environment that puts innovation front and center. Your people must know it is the key to your company's survival.
You must create a climate that rewards risk and creative effort. Your people must not fear mistakes, but understand that honest mistakes can be life's main source for learning.
SO TEACH THEM TO FAIL QUICKLY, AND OFTEN, TO ENABLE THEM TO REACH THE NEXT PLATEAU.
Every now and then a simple book comes along that deals with a profound subject in an unforgettable way. Paper Airplane is that book; and it teaches a valuable lesson about courage and creativity for people of all ages. It takes less than 30 minutes to read, but the "a-ha moments" are priceless. It's one of my all time favorites.
So, if you haven't seen Michael McMillan's 3 minute inspirational movie titled Paper Airplane, you're in for a treat! Just click on the link below and share it with friends and co-workers.
 
Live with passion,
 
Mac Anderson
Founder, Simple Truths
 
Mac Anderson is the founder of Simple Truths, a company dedicated to publishing great gift books that reinforce core values. Mac also founded Successories, Inc. the leader in designing and marketing products for motivation and recognition. Mac regularly speaks to corporate audiences on a variety of topics, including leadership, motivation, and team building. Mac has written three books and co-authored 5 more all available at http://www.simpletruths.com.
Prayer Power
Heavenly Father, we praise You as the Creator God, the most creative, innovative Being in the universe. Thank you for Tom Peters' simple, yet profound message about innovation. Bless each of us with the courage to overcome the fear of failure and be willing to take risks to walk out our destiny. In Jesus' name, I pray. Amen.
Link of the Day
Paper Airplane Movie
Blessings to overcome the fear of failure, take risks, and be innovative for the LORD!
———————————————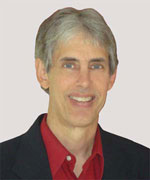 Joseph
Joseph Peck, M.D.
The Time Doctor
Empowering Dreams
Author, I Was Busy, Now I'm Not
www.empower2000.com
Connect – BE Blessed To Be A Blessing
LinkedIn: http://linkedin.com/in/thejournalguy
Facebook: http://facebook.com/thejournalguy
Twitter: http://twitter.com/thejournalguy

SHARE YOUR VICTORIES below!
It is easy, fun, and will inspire others.
There is tremendous power in a testimony. "And they overcame him (the devil) by the blood of the Lamb and by the word of their testimony." – Revelations 12:11
Caring/Sharing
Poem by Hugh Traulsen
If you dare to care, then share!
If you share, pay heed!!
God will reward every good deed!!!