Today is the National Day of Prayer
Because of the faith of many of our founding fathers, public prayer and national days of prayer have a long-standing and significant history in American tradition.
The LORD is my strength and my shield; My heart trusted in Him, and I am helped (Psalm 28:7)
How will you celebrate the National Day of Prayer?
The National Day of Prayer is a vital part of our heritage. Since the first call to prayer in 1775, when the Continental Congress asked the colonies to pray for wisdom in forming a nation, the call to prayer has continued through our history, including President Lincoln's proclamation of a day of "humiliation, fasting, and prayer" in 1863. In 1952, a joint resolution by Congress, signed by President Truman, declared an annual, national day of prayer. In 1988, the law was amended and signed by President Reagan, permanently setting the day as the first Thursday of every May. Each year, the president signs a proclamation, encouraging all Americans to pray on this day. Last year, all 50 state governors plus the governors of several U.S. territories signed similar proclamations.
The National Day of Prayer has great significance for us as a nation. It enables us to recall and to teach the way in which our founding fathers sought the wisdom of God when faced with critical decisions. It stands as a call to us to humbly come before God, seeking His guidance for our leaders and His grace upon us as a people.
This year, like last year, there are 3 NDP observances in Culpeper. Yesterday evening, Erick Kalenga and the Rizeup team led one at the Culpeper High School auditorium. Today from Noon – 1 PM, there is a NDP observance at the Culpeper Courthouse lawn. Theresa Light is the coordinator of that. Then from 7-8:30 PM, there is a NDP observance at the Culpeper United Methodist Church. Nancy Palmer is that coordinator of that.
See today's Link of the Day to find a NDP observance near you.
Prayer Power
Holy Father, in a world where so many are hungry, You have given us food in abundance; In a world where so many are hurting, You offer to bind up our wounds; In a world where so many are lonely, You offer friendship to every heart; In a world longing for peace, You offer hope. Yet, we are so stubborn and resistant. Have mercy upon us, Lord. Our nation is at a crossroads this year; we look to you to be our strength and shield. Please give us the guidance to elect one who will honor you and to respond to the wisdom from above so that our hope may be renewed and our blessings be treasured. Amen – Dr. Ravi Zacharias, 2008 Honorary Chairman
Link of the Day
Locations for National Day of Prayer observances in communities throughout the United States
[http://www.ndptf.org/custom/events/eventSearch/]
Blessings for us to see prayer become America's strength and shield!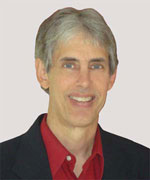 Joseph
Joseph Peck, M.D.
The Time Doctor
Empowering Dreams
Author, I Was Busy, Now I'm Not
www.empower2000.com
Connect – BE Blessed To Be A Blessing
LinkedIn: http://linkedin.com/in/thejournalguy
Facebook: http://facebook.com/thejournalguy
Twitter: http://twitter.com/thejournalguy

SHARE YOUR VICTORIES below!
It is easy, fun, and will inspire others.
There is tremendous power in a testimony. "And they overcame him (the devil) by the blood of the Lamb and by the word of their testimony." – Revelations 12:11
Caring/Sharing
Poem by Hugh Traulsen
If you dare to care, then share!
If you share, pay heed!!
God will reward every good deed!!!