Life is short – on earth that is, but not in heaven or hell.
But, beloved, do not forget this one thing, that with the Lord one day is as a thousand years, and a thousand years as one day. (2 Peter 3:8)
What one thing is Jesus calling you to do?
Life is funny. Just when we think we have things figured out, we're thrown a curve ball. I started this year with wonderful plans of what I was going to do in the first month during my 21 day fast. Well, it's March now and I'm only 3 months behind. Are you laughing yet?
A few years ago, Michael Stay taught me about the power of focus. Since then, I've frequently told others about this. Maybe I share this so often so it will sink into my own head.
Recently I've been thinking about what I would do to reach the world for Jesus if I was allowed to do just one thing. The answer has become crystal clear. I would do these devotionals. Why? By spending 60-90 minutes of quality quiet time meditating on God's Word and composing a devotional, God gives me the opportunity to use His supernatural highway of communication to touch the lives of about 370 people directly and possibly thousands or even millions of people indirectly.
Recently I was talking to a marketing person for a non-profit Christian organization I'm quite familiar with. I learned that organization has about 30,000 people in its database, about 12,000 of which are mailed monthly newsletters. It has about 3,500 emails in its database of supporters.
This marketer's job is to grow the organization's network and build strong relationships. When I asked him "What is the hub of your marketing strategy?", he didn't have a clear answer. He did tell me that people were most likely to support the organization when he was able to share photos and stories about the needy people being ministered to.
I asked the marketer how long it would take him to personally contact the 3,500 people on their email list. Obviously he didn't have an answer. Just imagine the number of people who would be impacted on a regular basis if he spent an average of 90 minutes five days a week composing a Holy Spirit inspired email with a short story of changed lives along with a prayer. What will happen when hundreds or thousands of people agree daily in prayer?
Prayer Power
Heavenly Father, thank You for the uncommon revelation that a daily email with short stories of changed lives and a prayer is the best way to grow a network and build strong relationships. Thank You for the opportunity and time to do my own daily e-prayer devotionals. Open the eyes of understanding of ministry leaders who read this message to the power of this revelation. Thank You Jesus. You are my all in all. Amen.
Link of the Day
ePrayerConnect [http://www.EPrayerConnect.org]]
Blessings to focus on doing one thing for Jesus really well!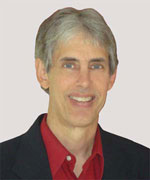 Joseph
Joseph Peck, M.D.
The Time Doctor
Empowering Dreams
Author, I Was Busy, Now I'm Not
www.empower2000.com
Connect – BE Blessed To Be A Blessing
LinkedIn: http://linkedin.com/in/thejournalguy
Facebook: http://facebook.com/thejournalguy
Twitter: http://twitter.com/thejournalguy

SHARE YOUR VICTORIES below!
It is easy, fun, and will inspire others.
There is tremendous power in a testimony. "And they overcame him (the devil) by the blood of the Lamb and by the word of their testimony." – Revelations 12:11
Caring/Sharing
Poem by Hugh Traulsen
If you dare to care, then share!
If you share, pay heed!!
God will reward every good deed!!!