The WORD With Ivan Van Vuuren
God has an Xtreme and wonderful plan and purpose for your life!
"When you spread out your hands, I will hide My eyes from you; Even though you make many prayers, I will not hear. Your hands are full of blood. Wash yourselves, make yourselves clean; Put away the evil of your doings from before My eyes. Cease to do evil, Learn to do good; Seek justice, Rebuke the oppressor; Defend the fatherless, Plead for the widow. Come now, and let us reason together," Says the LORD, "Though your sins are like scarlet, They shall be as white as snow; Though they are red like crimson, They shall be as wool. (Isaiah 1:15-18)
Are you living an Xtreme life with God?
If not, what must change for that to happen?
In yesterday's devotional, I referred to Ivan Van Vuuren, the host of Extreme Life TV. The following message came from a brief video by Ivan. Be sure to visit the Link of the Day to watch him.
God has an Xtreme and wonderful purpose and plan for your life. To live this Xtreme life, however, God has some prerequisites for you. I encourage you to pursue them.
1) Get into God's Word – the Bible. This is a map for the rest of your life. It's a tool that God created for us to know what the destiny, plan, and purpose is for our lives. On a daily basis find out what He has for you.
2) Pray. Praying is so exciting because it's forming a relationship with the Creator of this universe. The person who created the universe wants a relationship with you. He wants to talk to you. Come to Him on a daily basis.
3) Find a good and solid church that you can find to get planted into – people who will come alongside you to help you grow and become all that God meant for you to be.
4) Find good and godly friends who will surround you. These are influencers who will be there to lift you up when you fall. Being a Christian is not always easy. All of us fall and stumble.
As you pursue this Xtreme life with God, realize that He has an awesome and exciting ride as you put Him first. God bless!
Prayer Power
Father God, thank You for the Internet. Thank You for this most powerful type of media that brings together all other types of media in an interactive format. Thank You that this tool allows supernatural multiplication of Your Word into places and nations where Your children are not welcome. Thank You that Your children are now reclaiming what already has been redeemed by the blood of the Lamb. We bless You Jesus and exalt Your holy name! Praise God! Amen and Hallelujah! 
Link of the Day
Brief video message by Ivan Van Vuuren – http://www.xtremelife.tv/html/ivan.html
Blessings to discover and live God's Xtreme and wonderful purpose for your life!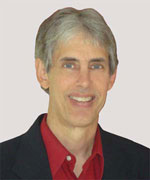 Joseph
Joseph Peck, M.D.
The Time Doctor
Empowering Dreams
Author, I Was Busy, Now I'm Not
www.empower2000.com
Connect – BE Blessed To Be A Blessing
LinkedIn: http://linkedin.com/in/thejournalguy
Facebook: http://facebook.com/thejournalguy
Twitter: http://twitter.com/thejournalguy

SHARE YOUR VICTORIES below!
It is easy, fun, and will inspire others.
There is tremendous power in a testimony. "And they overcame him (the devil) by the blood of the Lamb and by the word of their testimony." – Revelations 12:11
Caring/Sharing
Poem by Hugh Traulsen
If you dare to care, then share!
If you share, pay heed!!
God will reward every good deed!!!