Leaders must model what they request.
Now the word of the LORD came to Jonah the son of Amittai, saying, "Arise, go to Nineveh, that great city, and cry out against it; for their wickedness has come up before Me." But Jonah arose to flee to Tarshish from the presence of the LORD. (Jonah 1:1-3a)
Where are you running – toward or away from God?
Who among us hasn't heard God telling us to do something we really didn't want to do? Sometimes it's easy to convince ourselves that we know better than God what needs to be done.
Jonah was a godly prophet, yet when God commanded him to preach repentance to the Ninevites, Jonah ran in the opposite direction. As he ran, he went nowhere but down – down to the seashore, down into the bottom of the ship, down to the water, and down into the belly of the fish. Jonah learned what can happen to the man or woman who is called to lead but how shrinks from that role of leadership.
One can only imagine the wretched conditions inside the creature God had prepared to temporarily house Jonah. But was it any worse than the situations into which we put ourselves when we run from God. Eventually the Lord will bring us to a place where we have little choice but to stop, listen, and obey.
But why wait for such an unpleasant place?
Leaders may not always understand why God wants them to do certain things, but He doesn't ask us to depend on our own understanding or logic. Rather, he calls us to walk in obedience to His instruction. Don't make it necessary for God to introduce you to the inside of a fish.
Note: Most of today's message above comes from the Maxwell Leadership Bible.
Prayer Power
Heavenly Father, I'm ready to do things Your way. Make it clear what You want me to do and bless me with the will and courage to obey. Thank You. In Jesus name, I pray. Amen.
Blessing of the Day
"Abiding in the Vine" (Part II) – Bishop Lemuel F. Thuston [YouTube video]
Blessings to choose to run toward God!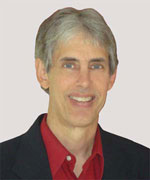 Joseph
Joseph Peck, M.D.
The Time Doctor
Empowering Dreams
Author, I Was Busy, Now I'm Not
www.empower2000.com
Connect – BE Blessed To Be A Blessing
LinkedIn: http://linkedin.com/in/thejournalguy
Facebook: http://facebook.com/thejournalguy
Twitter: http://twitter.com/thejournalguy

SHARE YOUR VICTORIES below!
It is easy, fun, and will inspire others.
There is tremendous power in a testimony. "And they overcame him (the devil) by the blood of the Lamb and by the word of their testimony." – Revelations 12:11
Caring/Sharing
Poem by Hugh Traulsen
If you dare to care, then share!
If you share, pay heed!!
God will reward every good deed!!!