"Flatter me, and I may not believe you. Criticize me, and I may not like you. Ignore me, and I may not forgive you. Encourage me, and I will not forget you. Love me and I may be forced to love you." – William Arthur Ward
When they had read it, they rejoiced over its encouragement. (Acts 15:31)
What kind of impact does validating others have?
What would the world be like if we all took a purposeful intent to be more validating of others?
In late October 2008 I went to the Relational Coaching Network (RCN) retreat at a beach house in Virginia Beach as guests of Jerry and Sharon Graham. In response to an email request by Tony Stoltzfus, a well-known, well-respected coach trainer who is the founder of the RCN, I agreed to videotape a session at the retreat about "How to Form and Run a Coaching Cell."
Tony felt very strongly that for coaches to continue to be part of the RCN, they needed to participate in their coaching cell groups with at least 3 life coaches. So on December 4, Jerry, Deborah Smith, and I had our first 3-way coaching meeting over the phone. During that meeting, Jerry recommended we invite Ben Stewart to also be part of our group, which we gladly did. Ben accepted.
Yesterday afternoon, we had our first 4-way coaching cell group meeting with Jerry, Deb, Ben, and me, with Jerry serving as facilitator. Wow! This was an awesome blessings for all four of us with lots of encouragement and validation.
During the course of our conversation, Jerry shared one of his recent "two-way" (Jesus and him) journal entries. That prompted me to share one of my recent two-way journal entries. In response to that, Deb said that one of the things the LORD is holding her accountable to from this conversation is to journal again.
Later I shared a recent revelation that members of TeamDestiny777 are like players on the same football team. When one player (e.g. the quarterback) does very well, that's good for the entire team and all the players regardless of their role or notoriety. In response to that Jerry said, "Everyone gets the Super Bowl ring when the team wins."
This led Jerry to highly recommend that we all watch a 16 minute movie about validation that he wrote about in one of his Daily Gram blog posts on December 5. Jerry said that is one of his favorite short videos in the past several years. Jerry reminded all of us that validating others is part of our DNA as coaches.
So after our meeting, I read Jerry's blog post titled "Power of Validation" and then watched the video on that web page. That was well worth my time and such an encouragement that I decided to make today's message about that. Enjoy the video at today's Link of the Day.
Blessings of the Day
1) Power of Validation article by Dr. Jerry Graham
2) Validation video

Prayer Power
Heavenly Father, we praise You as the God of encouragement, the greatest Encourager ever, the God who validates us as children of God. I pray that everyone who watches the validation video will feel encouraged and validated, so much so that they will encourage and validate many others whom they meet. Thank You Jesus. Amen and hallelujah!
Blessings to feel validated and to validate others!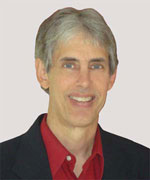 Joseph
Joseph Peck, M.D.
The Time Doctor
Empowering Dreams
Author, I Was Busy, Now I'm Not
www.empower2000.com
Connect – BE Blessed To Be A Blessing
LinkedIn: http://linkedin.com/in/thejournalguy
Facebook: http://facebook.com/thejournalguy
Twitter: http://twitter.com/thejournalguy

SHARE YOUR VICTORIES below!
It is easy, fun, and will inspire others.
There is tremendous power in a testimony. "And they overcame him (the devil) by the blood of the Lamb and by the word of their testimony." – Revelations 12:11
Caring/Sharing
Poem by Hugh Traulsen
If you dare to care, then share!
If you share, pay heed!!
God will reward every good deed!!!