The Miracle of Pearl Sample Elementary School
The path to greatness is along with others.
"You shall love the LORD your God with all your heart, with all your soul, and with all your strength. And these words which I command you today shall be in your heart. You shall teach them diligently to your children, and shall talk of them when you sit in your house, when you walk by the way, when you lie down, and when you rise up." (Deuteronomy 6:5-7)
Are you going to join us to prayer walk Pearl Sample School on Sunday December 17?
If not, will you pray for us?
Yesterday I shared the miracle of Virginia Morton. Today I'd like to share how God used her to open the door for another miracle.  Because of Virginia and the prayers of our Pray Culpeper team and community members, God has blessed us with the opportunity to have our very first community prayer walk of one of our public schools.
In the early 1990's, both of my children went to Pearl Sample Elementary School (PSES) for Kindergarten through third grade. I fell in love with that school and its teachers, administrators, staff, and students. My wife and I were both very actively involved in supporting our children and their school in whatever ways we could.
In 1992-1993, I raised about $50,000 in cash, computer equipment, and supplies for PSES. In my home office, a plaque that says "Thank you for serving as Chairman of Computer Technology at Pearl Sample, Dr. Randy Peck. 92-93″.
While we had only about 12 official members on our Technology Committee, typically about 18 school leaders attended our voluntary monthly meetings. They came because they saw results – quick results. God blessed the generous gift of my time, talent, and treasure with explosive growth of the stock investments in my IRA.
A few months ago, a top school official sent me an email asking me to pray for Karie Lane, the principal of PSES. I had never met Karie and didn't know even know her name. As I began to pray for Karie, God gave me a burden to bless her and her school. Since then, I frequently drive by and pray for PSES because it's close to my home. I recently found out that Karie attends Culpeper United Methodist Church, the same church as Virginia Morton.
Virginia arranged a meeting in October to discuss ways to foster racial unity as a follow up on the progress made at the National Day of Prayer Service in May. On November 20, we held our second meeting to foster racial unity. Pastor Eugene Logan came. God sent him to Culpeper in the past year to plant a new church that meets at PSES on Sunday mornings.
Rev. George Bowles decided to come to our meeting that morning. I hadn't seen George for years but loved his attitude and helpfulness when our kids attended PSES. I learned George is an ordained minister. He has worked as a custodian at PSES for more than 25 years. God literally has given him the keys to open the school. I learned that he and Karie Lane are close spiritually.
Coming into our November meeting, a prayer walk of PSES to foster unity wasn't on any of radar screens. But by the end of our meeting, God had birthed it with a date and time. See the link below for more information.
Prayer Power
Father, You are an amazing God, doing amazing things every day if only we look for and expect them. Thank You for Karie Lane and George Bowles. Thank You for their spiritual leadership at PSES. Thank You for opening this gate to prayer walk PSES. Bless the teachers, students, staff, and administrators at PSES. Do something extraordinary this Sunday December 17 to foster unity when we prayer walk the school. Then multiply this across Culpeper, Virginia, and America. Thank You Jesus. Amen.
Link of the Day
• Invitation to prayer walk of Pearl Sample Elementary School on Sunday December 17, 2-3 PM [http://www.alifeofblessing.org/content.cfm?id=2284]
Blessings to have prayer walks of all the schools in your city!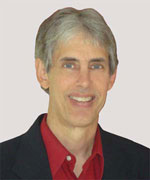 Joseph
Joseph Peck, M.D.
The Time Doctor
Empowering Dreams
Author, I Was Busy, Now I'm Not
www.empower2000.com
Connect – BE Blessed To Be A Blessing
LinkedIn: http://linkedin.com/in/thejournalguy
Facebook: http://facebook.com/thejournalguy
Twitter: http://twitter.com/thejournalguy

SHARE YOUR VICTORIES below!
It is easy, fun, and will inspire others.
There is tremendous power in a testimony. "And they overcame him (the devil) by the blood of the Lamb and by the word of their testimony." – Revelations 12:11
Caring/Sharing
Poem by Hugh Traulsen
If you dare to care, then share!
If you share, pay heed!!
God will reward every good deed!!!