The Miracle of Geraldine Shaver
Teamwork is working together — even when apart.
"Blessed shall you be in the city, and blessed shall you be in the country." (Deuteronomy 28:3)
Are you blessed in the city and in the country?
If not, are you diligently obeying the voice of the LORD?
In late September 2005 I prayed for Geraldine Shaver when she was a patient of mine at Giles Memorial Hospital. That opened a conversation about God. Geraldine told me she wanted to stay in touch somehow. It just so happened that I had been praying to be able to start a new LIFE group in Giles for "40 Days of Purpose." Soul Purpose Church, the church I attend, was officially launching this 40 day journey on October 8, 2005. SPC is located four hours from Giles by car.
When the plans I made for the new LIFE group in Giles fell through, Geraldine came through by hosting the seven week course at her home. She invited her friends. As I was driving to Geraldine's home on October 10 for our very first meeting, I prayed something about the number "7." It turned out we had seven people participate in the LIFE group on the first day – all strangers to me.
No one in our group had heard of Rick Warren or The Purpose Driven Life book. They were all hungry to learn and grow. Each week Geraldine prepared wonderful meals for me and the other guests. We had wonderful times of fellowship, discipleship, and worship. We saw many answers to prayers.
Over the past year, Geraldine has served as God's scout for me in Giles. She has blessed me with books, CD's, and other materials. One of those books shared testimonies of how various Jewish people came to accept Jesus as their Messiah. Geraldine recently connected me with Steve Rawls, the new Young Life leader in Giles that I talked about in my last devotional.
On November 28, 2006, Geraldine connected me with Bonita, the lady who teaches on the Bible Bus in Giles. I learned Bonita teaches approximately 230 4th and 6th graders from public schools about the Bible each week during the school year. This year the Holy Spirit told Bonita to teach about heaven in the first semester (Fall 2006) instead of the second as she has always done before. So far this semester, about 160 of her students made decisions to invite Jesus into their heart. Bonita said nothing like that had ever happened before.
On December 7, Geraldine stopped in at Giles Hospital to give me a 3 CD set called "Sing, O Zion" – 36 Messianic songs of praise and worship. I listened to those songs driving home later that day and this past weekend. As I did so, my spirit jumped for joy and I received new revelations. I realize I've been missing a lot by not listening to Messianic songs. Geraldine has helped me appreciate the richness of the Jewish culture.
Prayer Power
Father, I praise You as the Master Planner. Thank You for connecting me with Geraldine and her friends. Bless them with the desires of their hearts. Thank You for what You are doing in Giles County. Light a fire for Jesus that can never be extinguished. Bless Giles County to be a light for the world to exalt Your holy name. Thank You Jesus. Amen.
Link of the Day
National Council on Bible Curriculum in Public Schools [http://www.bibleinschools.net]
Blessings in the city and in the country!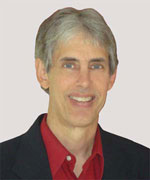 Joseph
Joseph Peck, M.D.
The Time Doctor
Empowering Dreams
Author, I Was Busy, Now I'm Not
www.empower2000.com
Connect – BE Blessed To Be A Blessing
LinkedIn: http://linkedin.com/in/thejournalguy
Facebook: http://facebook.com/thejournalguy
Twitter: http://twitter.com/thejournalguy

SHARE YOUR VICTORIES below!
It is easy, fun, and will inspire others.
There is tremendous power in a testimony. "And they overcame him (the devil) by the blood of the Lamb and by the word of their testimony." – Revelations 12:11
Caring/Sharing
Poem by Hugh Traulsen
If you dare to care, then share!
If you share, pay heed!!
God will reward every good deed!!!