The LORD is doing a marvelous work in me to SIMPLIFY my life
"The more tranquil a man becomes, the greater is his success, his influence, and his power for good. Calmness of mind is one of the beautiful jewels of wisdom." — James Allen
The LORD is doing a marvelous work in me to SIMPLIFY my life. Be blessed and encouraged as you read this message from my heart to yours.
On Sept 18, I left home for an 11-day road trip, including a 3 day conference (seminar) at the Ritz Carlton, Tysons Corner (VA), followed by a week vacation in Utah.
The "More Leads, More Clients, More Sales" live seminar hosted by Bernadette Doyle on Sept 18-20 was outstanding. I spent a whole weekend with five Internet Marketing superstars and about 12-14 guests in a small group setting. During these 3 days, I learned more practical things to launch my business (ministry) forward than I have during the past 3 years. Amazing!
One of the guests was Brian McFadin, who is the founder of Unleash Your Spirit. When I gave Brian one of my custom postcards with my favorite life lessons about simplifying your life and being still, he offered to email me quotes he had accumulated about STILLNESS. Yesterday, I pasted those into my journal and began reflecting on them. They are powerful and offer a broad perspective on the subject. See below.
Early on Sept 21, Julia and I flew to Utah for her to compete in the Xterra National Triathlon Championship. Xterra is the leader in the world hosting off-road, long endurance triathlons – swim, mountain bike, and run.
We experienced extraordinary FAVOR during our entire trip. For example, it rained most of the week in Utah before our arrival, but while we were there, every day was sunny with high's in the low 70's to 80's. Two days after we left, it snowed. Every day, God connected us with extraordinary people and we experienced the wonder of His creation. The views and scenery were spectacular.
Every good gift and every perfect gift is from above, and comes down from the Father of lights (James 1:17)
While journaling early in the morning on Sept 22, the day after my arrival in Utah for our vacation, the LORD told me to free up my Mondays, Wednesdays, and Fridays to give me a 4 day weekend every week to allow me much more time for rest, reflection, revelation, prayer, and meditation on the Word of God. My goal is to be STRATEGIC and create MARGIN to bear much fruit for the Kingdom.
God is restoring the 4-day weekends I enjoyed while working 3 years at Giles Memorial Hospital until December 2006. Why? So I can focus on the BIG PICTURE. See "WFJ: Randy, write the vision down!"
What action step(s) can you take today to begin simplifying your life?
Prayer Power
Heavenly Father, I praise You as the God of love and favor. Thank You for the awesome privilege of being in relationship with You, the Creator and Sustainer of the universe. The heavens and the earth declare Your glory. Thank You for the privilege of experiencing the majesty of your creation in Utah. Thank You for the health that my wife and I enjoy. Bless those who read this message with understanding and wisdom on how to be STILL to experience You in fresh and exciting ways. In Jesus name, I pray and give You glory, now and forever. Amen and hallelujah!
Blessings to purpose to BE STILL to experience God in fresh and exciting ways!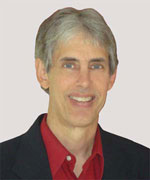 Joseph
Joseph Peck, M.D.
The Time Doctor
Empowering Dreams
Author, I Was Busy, Now I'm Not
www.empower2000.com
Connect – BE Blessed To Be A Blessing
LinkedIn: http://linkedin.com/in/thejournalguy
Facebook: http://facebook.com/thejournalguy
Twitter: http://twitter.com/thejournalguy

SHARE YOUR VICTORIES below!
It is easy, fun, and will inspire others.
There is tremendous power in a testimony. "And they overcame him (the devil) by the blood of the Lamb and by the word of their testimony." – Revelations 12:11
Caring/Sharing
Poem by Hugh Traulsen
If you dare to care, then share!
If you share, pay heed!!
God will reward every good deed!!!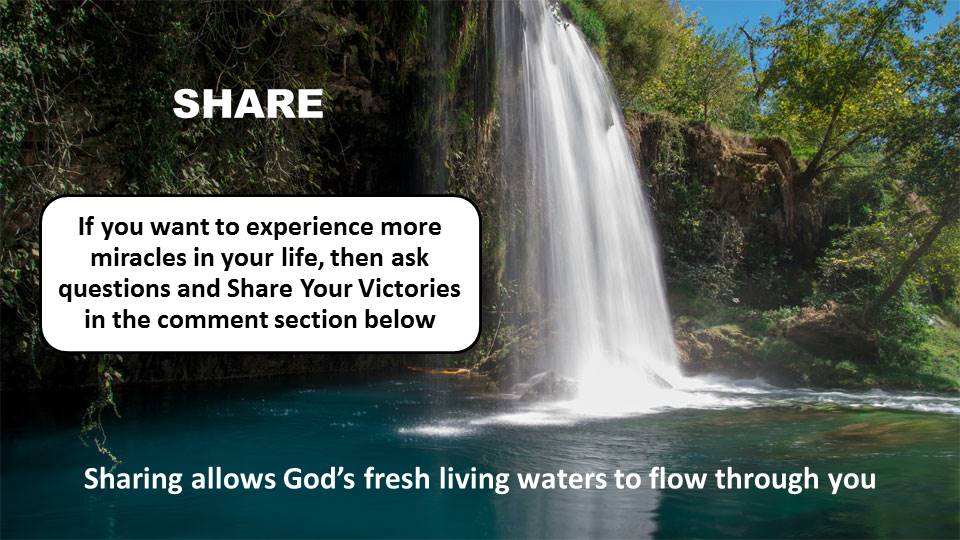 ——————————————————————-
Stillness and Quiet List of Quotes
Source: Brian McFadin, Founder of Unleash Your Spirit
1. Meantime within man is the soul of the whole; the wise silence; the universal beauty, to which every part and particle is equally related; the eternal one. – Ralph Waldo Emerson
2. Stillness within finds stillness without as the framework through which all activity occurs. Breathe deep and full. Relax always. Grace unfolds from within to dance about in joyous recognition. – Rob Campbell
3. The more tranquil a man becomes, the greater is his success, his influence, and his power for good. Calmness of mind is one of the beautiful jewels of wisdom. – James Allen
4. Enter into the stillness inside your busy life. Become familiar with her ways. Grow to love her feel with all your heart and you will come to hear her silent music and become one with Love's silent song, the Song of Songs. – Noel Davis
5. There is more to life than increasing its speed. – Mohandas K.Gandhi
6. To do great work a man must be very idle as well as very industrious. – Samuel Butler
7. The equivalent of external noise is the inner noise of thinking. The equivalent of external silence in inner stillness. True intelligence operates silently. Stillness is where creativity and solutions to problems are found. – Eckhart Tolle, "Stillness Speaks"
8. At your very core you are stillness and silence – pure unbounded consciousness. In the midst of movement and chaos, keep stillness inside of you. – Deepak Chopra
9. Be still and know that I am god. – The Bible, Psalms 46:10
10. Questioning whether you're on the right path may sound easy. The difficult part is hearing the answer. Your head will have one response, but your heart may have another. Fear may urge you to maintain you current direction, yet love may urge you to take a turn. You must quiet your mind to hear your highest calling. You must open your heart to find where love resides. If you choose to follow you passions and desires, then you must be still enough to hear the answers from your soul. Walk out only as far as you can stand with your head above water and the scenery will always look the same. Dare to venture into deeper waters and a magical world awaits you. – Debbie Ford
11. Go within every day and find the inner strength so that the world will not blow your candle out. –Katherine Dunham, Dancer and choreographer
12. We know more about god by what we do not say than by what we do say. – St. Thomas Aquinas
13. I said to my soul, be still, and wait without hope, For hope would be hope for the wrong thing; wait without love For love would be love of the wrong thing; there is yet faith But the faith and the love and the hope are all in the waiting. Wait without thought, for you are not ready for thought: So the darkness shall be the light, and the stillness the dancing. – T.S. Eliot {The Four Quartets}
14. When we honestly ask ourselves which persons in our lives mean the most to us, we often find that it is those who, instead of giving advice, solutions, or cures, have chosen rather to share our pain and touch our wounds with a warm and tender hand. The friend who can be silent with us in a moment of despair or confusion, who can stay with us in an hour of grief and bereavement, who can tolerate not knowing, not curing, not healing and face with us the reality of our powerlessness, that is a friend who cares. – Henri Nouwen
15. It is when we feel quietness deep within us that we know we truly understand, and it is this kind of understanding that can have a strong, positive effect on our lives by leading us to right action. – T.K.V. Desikachar, "The Heart of Yoga"
16. Sometimes more silence is useful. – The Dalai Lama
17. True Silence is not the absence of sound. True Silence is the absence of 'Self'. – Bhante Ananda Maitreya
18. In the quietness we come to simply realize that – whatever 'It' is – It's just a 'Thought'. – Bhante Ananda Maitreya
19. Just sit in the stillness and watch what arises. – Patricia Walden
20. Break through the world of 'worldly' words so that The Flower of 'Just Being' may bloom. ?Just allow yourself to become suddenly still, inside and out, so that you may pierce through the thin shell of the 'world' and now fill the entire cosmos with a truly free mind. – Ji Aoi Isshi (13th Century)
21. The universal field of awareness underlying our individuality is imperceptible. Its very nature transcends sensory experience, and therefore our mind can only infer the presence of spirit. We can experience spirit directly, however, by going beyond our mind through the silent spaces between our thoughts. To connect with spirit, we have to go out of our conditioned mind. – David Simon
22. The danger is we won't just sit there, we'll do something. – Fareed Zakaria, Foreign Policy Expert
23. Do not speak – unless it improves on silence. – Buddhist Saying