"Work now, play later. Serious now, pleasure later." – Rev. Matt Gregory
"Watch therefore, for you know neither the day nor the hour in which the Son of Man is coming." (Matthew 25:13)
If you knew Jesus was going to return in five minutes (300 seconds), what would be your reaction?
When Jesus returns, will you have oil in your lamp?
During the worship service at Soul Purpose Church on Sunday December 16, Pastor Matt Gregory preached a message titled "The Last Christmas Ever." Today's message comes from that sermon and my notes:
Matt began by explaining that when Jesus returns for the second time, people will have one of two reactions – "final fear" or "exit excitement." For those who know God and obey the gospel of Jesus, there will be great jubilation For those who don't, it will be a time of eternal terror. We then watched two different short video clips depicting the 2nd coming of Jesus based upon a person's relationship with God.
2 Thessalonians 1:7b-10 says, "when the Lord Jesus is revealed from heaven with His mighty angels, in flaming fire taking vengeance on those who do not know God, and on those who do not obey the gospel of our Lord Jesus Christ.  These shall be punished with everlasting destruction from the presence of the Lord and from the glory of His power, when He comes, in that Day, to be glorified in His saints and to be admired among all those who believe, because our testimony among you was believed."
Darren Brown then came on stage with his wife, son, mother, and grandmother (four generations of Browns) to light the 3rd (pink) candle of the Advent wreath. Our English word "Advent" comes from the Latin word "adventus" meaning "coming." The pink candle symbolizes joy. The theme of readings and teachings during Advent is often to prepare for the Second Coming while commemorating the First Coming of Christ at Christmas.
In Matthew 25, Jesus illustrates his Second Coming with His parable about the Kingdom of God being likened to 10 virgins who took their lamps and went out to meet the groom. Five of them were foolish and five were sensible. The foolish virgins didn't take oil with them. When the groom (Jesus) returned, he denied that He ever knew the five foolish virgins when He saw their lamps were extinguished because for lack of oil.
To summarize, there will be two polar opposite reactions when Jesus returns – extreme joy and overwhelming despair. Jesus tells us He's coming because He wants everyone to be joyful at His return. If I'm ready, I can be joyful. To be ready, I must live my life as if I expect Him to return soon.
Prayer Power
Heavenly Father, none of us knows the day or the hour when Jesus will return. Any Christmas could be the last ever. Come quickly Lord Jesus. Bless me to live each moment of each day expecting Your return soon. Thank You Jesus. Amen.
Link of the Day
A Christmas Reminder – short video clip at Sermon Spice
Blessings to live each moment of each day in anticipation of the Second Coming of Jesus!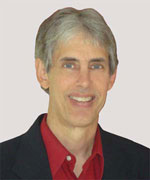 Joseph
Joseph Peck, M.D.
The Time Doctor
Empowering Dreams
Author, I Was Busy, Now I'm Not
www.empower2000.com
Connect – BE Blessed To Be A Blessing
LinkedIn: http://linkedin.com/in/thejournalguy
Facebook: http://facebook.com/thejournalguy
Twitter: http://twitter.com/thejournalguy

SHARE YOUR VICTORIES below!
It is easy, fun, and will inspire others.
There is tremendous power in a testimony. "And they overcame him (the devil) by the blood of the Lamb and by the word of their testimony." – Revelations 12:11
Caring/Sharing
Poem by Hugh Traulsen
If you dare to care, then share!
If you share, pay heed!!
God will reward every good deed!!!