The Impact of the FCA on My Life
The FCA vision is to see the world impacted for Jesus Christ through the influence of athletes and coaches.
And they were not able to resist the wisdom and the Spirit by which he spoke. (Acts 6:10)
How can you favorably impact the youth in your community?
This week I'm going to be share a sequence of progressive miracles that took place over the past seven years. Ultimately this will shed more light on the significance of the upcoming 07-07-07 (July 7, 2007).
As mentioned before, I committed my life to Jesus Christ on January 6, 2001. This happened to be Epiphany Sunday, 2000 years after Jesus was born. Epiphany means spiritual awakening. When I did this, I immediately knew my life purpose and destiny. That's very unusual and a whole another story. My new life of adventure had just begun.
Three months later, Joe Agee invited me to come as his guest to the annual banquet for the Fellowship of Christian Athletes (FCA) in Fredericksburg, Virginia. I didn't really know what the FCA was, but I had a lot of respect for Joe after praying with him on several occasions. When I got to the Holiday Inn in Fredericksburg, lots of teenagers greeted us. I was extremely impressed with their good manners, self-confidence, and boldness in telling about the importance of Jesus in their lives. I remember thinking "I wish my kids were like that."
A former Super Bowl quarterback was our keynote speaker. After he shared his touching personal testimony and gave an altar call, about 70-100 people came forward to publically accept Jesus as their Savior. I was shocked to see that kind of response in a venue like the Holiday Inn.
I don't recall making any kind of financial pledge at the banquet, but the experience was so moving that I decided to volunteer with the local FCA in Culpeper. When I recommended to my daughter that she join our local FCA, she told me she couldn't because she was already a member of the DECA (marketing) Club and students were only allowed to be in one club.
In the summer of 2001, I first met Greg Martz, the FCA leader at Culpeper High School, and asked for permission to help as a volunteer with the FCA for the new school year. When I showed up for the very first FCA huddle (meeting) of the new school year on Wednesday, September 12, 2001, it just happened to be the day after the 9-11 terrorist attacks. Normally the clubs at Culpeper High School met on the first Wednesday of the school year, but for some reason the date had been changed to the second Wednesday.
Around 30 students showed up for this FCA huddle and to my surprise, one of them was my daughter. Because this was the day after 9-11, the students and adults formed a large prayer circle in the center of the high school gym and 8-10 people prayed out loud individually. This was the first time in the ten year history of the local FCA that anything like that had ever happened. Incredibly, at least 100-200 kids not assigned to any club yet were sitting in the bleachers.
Less than two weeks later, my daughter committed her life to Christ at a Heaven's Gates and Hells Flames drama. She rapidly underwent a dramatic personal transformation for the better.
That was my initiation into the FCA, which has been a tremendous blessing to me. I could easily do a whole month of devotionals sharing amazing stories about the FCA. The FCA Bible was one of my favorites and helped me establish the habit of daily journaling.
Prayer Power
Heavenly Father, thank You for the FCA and for the positive impact it has had on me and my family. Thank You for the FCA huddles, retreats, and people I met. Bless this largest Christian sports organization in America with its greatest year ever. Thank You Jesus. Amen.
Link of the Day
About the FCA [www.fca.org/AboutFCA/]
Blessings to favorably impact the youth in your community!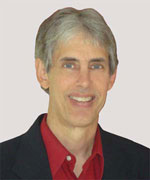 Joseph
Joseph Peck, M.D.
The Time Doctor
Empowering Dreams
Author, I Was Busy, Now I'm Not
www.empower2000.com
Connect – BE Blessed To Be A Blessing
LinkedIn: http://linkedin.com/in/thejournalguy
Facebook: http://facebook.com/thejournalguy
Twitter: http://twitter.com/thejournalguy

SHARE YOUR VICTORIES below!
It is easy, fun, and will inspire others.
There is tremendous power in a testimony. "And they overcame him (the devil) by the blood of the Lamb and by the word of their testimony." – Revelations 12:11
Caring/Sharing
Poem by Hugh Traulsen
If you dare to care, then share!
If you share, pay heed!!
God will reward every good deed!!!