The Holy Spirit Notices Everything
"The Holy Spirit is God, but He is a Person, not a force." – Paul E. Smith
The sacrifices of God are a broken spirit, A broken and a contrite heart – These, O God, You will not despise. (Psalm 51:17)
How would you describe your relationship with the Holy Spirit?
The overriding theme for the past two weeks has been working smarter, not harder. When you seek God first with all your heart, write down what you are learning, use the web to magnify your time and efforts, have clarity (know your purpose, assignment, objectives, and goals), focus on doing ONE THING well, and listen to and obey the Holy Spirit, you will work smarter, not harder.
For several years I was a financial supporter of Dr. Mike Murdock and The Wisdom Center. He has a powerful turnaround testimony. For years, Dr. Murdock read the Bible entirely through every month – that's 40 chapters per day. He has a large room at his ministry center dedicated just for prayer. Dr. Murdock is an intercessor. He taught me a lot about the Holy Spirit.
Because of my prior support, I receive a monthly newsletter from Dr. Murdock. In his latest newsletter, he shares this inspiring message:
"The Holy Spirit notices everything.
Your tears affect the Holy Spirit. When others fail to see your tears, He has recorded them. "Thou tellest my wanderings: put thou my tears into thy bottle: are they not in thy book?" (Psalm 56:8). "The sacrifices of God are a broken spirit: a broken and contrite heart, O God, thou wilt not despise." (Psalm 57:2, KJV)
Your tears bring His commitment to perform for you. "I will cry unto my God most high; unto God that performeth all things for me," (Psalm 57:2).
Every sparrow that falls to the ground receives the attention of God (Luke 12:6). The hairs of your head are even numbered by God (Luke 12:7).
The Holy Spirit knows the very moment that financial crisis occurs in your personal life. The widom of Zarephath discovered this. Elijah was being fed miraculously by a raven by the brook, Cherith. (Read 1 Kings 17.) The day that the widow was on her very last meal, God stopped the raven from bringing food to Elijah. That day signaled a miraculous change. God sent Elijah to the widow to unlock her faith. The Bible says that she, her family, and the man of God continued to eat throughout the famine. The Holy Spirit knew the very day she was scheduled to eat her last meal on earth.
Oh, our God is glorious and wonderful! Nothing escapes his attention. The Holy Spirit, who walks beside you, is continuously advising you, protecting you, and scheduling miraculous events to keep you focused on your Assignment and the dreams of God for your life."
Prayer Power
O Holy Spirit, Soul of my soul, I adore Thee. Enlighten, guide, strengthen, and console me. Tell me what I ought to do and command me to do it. I promise to accept everything you permit to happen to me, only show me what is Thy will.
Link of the Day
The Holy Spirit
Blessings to listen to and obey the promptings of the Holy Spirit!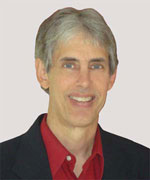 Joseph
Joseph Peck, M.D.
The Time Doctor
Empowering Dreams
Author, I Was Busy, Now I'm Not
www.empower2000.com
Connect – BE Blessed To Be A Blessing
LinkedIn: http://linkedin.com/in/thejournalguy
Facebook: http://facebook.com/thejournalguy
Twitter: http://twitter.com/thejournalguy

SHARE YOUR VICTORIES below!
It is easy, fun, and will inspire others.
There is tremendous power in a testimony. "And they overcame him (the devil) by the blood of the Lamb and by the word of their testimony." – Revelations 12:11
Caring/Sharing
Poem by Hugh Traulsen
If you dare to care, then share!
If you share, pay heed!!
God will reward every good deed!!!