The Forbes Center For the Performing Arts
What role do the performing arts play in your life and in your community?
Yesterday was my pastor's birthday and my mother's birthday. Matt Gregory preached an outstanding heart-to-heart message called "Stop Praying" directly from the Father's heart through his heart to our hearts.
Afterwards, Julia (my wife) and I had the privilege to honor my mother and celebrate her birthday by going with my parents to the first open house for the Forbes Center For The Performing Arts at James Madison University (JMU) in Harrisonburg, Virginia.
Wow! What a magnificent facility. And to cap things off, just before we left the Forbes Center, God crossed our path with Dr. George Sparks, Dean of the College of Visual and Performing Arts. We had a wonderful private conversation with him.
The JMU website states, "As the premier destination for arts in the Shenandoah Valley, the Forbes Center gives the university a unique opportunity to strengthen its relationships with local businesses, to enhance the cultural life of the community, and to support economic growth and social interaction in the region. Located within the Arts and Cultural District in the City of Harrisonburg, the facility is in a prime position to transform how university and community members view and engage in the arts."
While looking at the JMU website for the Forbes Center For The Performing Arts, I noticed the JMU mission statement at the top "Our student-centered community values excellence, integrity, and mutual respect." That's interesting because Integrity and Excellence are two of my top core values.
This morning I realized I have missed out on many blessings the LORD set aside for me by not taking a more active interest in the performing arts. Oh, I've gone to some plays and performances and even rare concerts, but in this past week God birthed a hunger for the Arts in me that had lay dormant for many years.
While writing in my journal this morning about yesterday, I wrote "Overall my day was a 10/10, starting with a great night's rest which was desperately needed. I started my day walking Maui and then listening to my Word Warriors Audio Bible. My day was very peaceful with rich abiding time, quality time at SPC [Soul Purpose Church], important errands run in town, and then high quality time spent with Julia and my parents. This was a model day for the Sabbath."
My glorious day yesterday was made possible by obeying these instructions I received from the LORD on August 22, 2010 – "Joseph, starting today you are to keep My Sabbath's holy each week! You are to do no work on Sundays. You are not to check or send emails on Sundays. You are not to open your Gmail account on Sundays. Monday's are to be no pest days. You are not to schedule any meetings with people and you are not to answer your business phone. Disconnect your business phone on Mondays. You MUST transition immediately from the TYRANNY OF THE URGENT."
What about you? Are you keeping the Sabbath holy? How are you honoring your father and mother? Even if they are deceased, you can still honor them by being grateful for them, by living a life of excellence and integrity, and by working to fulfill dreams the LORD instilled in your parents.
Prayer Power
Heavenly Father, thank You for my pastor and my parents, people who have sown in UNCOMMON ways into my life and family. Thank You for the special day yesterday with opportunities to honor them. Thank You for the privilege to visit the Forbes Center For The Performing Arts. May You bless me and my followers to notice and appreciate the beautiful sights and sounds you have placed all around us. In Jesus name, I pray. Amen and hallelujah!
Blessings to encourage and support the performing arts in your community!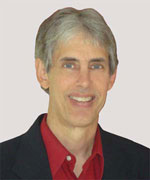 Joseph
Joseph Peck, M.D.
The Time Doctor
Empowering Dreams
Author, I Was Busy, Now I'm Not
www.empower2000.com
Connect – BE Blessed To Be A Blessing
LinkedIn: http://linkedin.com/in/thejournalguy
Facebook: http://facebook.com/thejournalguy
Twitter: http://twitter.com/thejournalguy

SHARE YOUR VICTORIES below!
It is easy, fun, and will inspire others.
There is tremendous power in a testimony. "And they overcame him (the devil) by the blood of the Lamb and by the word of their testimony." – Revelations 12:11
Caring/Sharing
Poem by Hugh Traulsen
If you dare to care, then share!
If you share, pay heed!!
God will reward every good deed!!!