"Idolatry always leads to immorality." – Rev. Mark Jarvis
"If anyone comes to Me and does not hate his father and mother, wife and children, brothers and sisters, yes, and his own life also, he cannot be My disciple." (Luke 14:26)
What idols do I have in my life?
The purpose of these devotionals is to bless you and your family – to change your life – hopefully so you will bless other people and their families. These messages are intended to help build solid, Christ-centered homes.
Living in America, it's nearly impossible not to sense the rising tension of people around us. Yet, God tells us not to fear.
Two days ago I had lunch with Rev. Mark Jarvis, the person who led me to a personal relationship with Jesus Christ seven years ago. Of all the people I have ever known, Mark has had the greatest impact on me spiritually. He always takes a stand on righteousness. As a young Marine, Mark earned the Purple Heart. But more importantly, Mark learned to persist regardless of circumstances. That's what God wants us to do. That's what God wants me to do.
While we were eating, Mark told me about a recent law that was passed. When I told him, "We can't legislate morality," Mark told me every law is a reflection of someone's morality. Mark has told me several times in the past few months, "Idolatry always leads to immorality." What is idolatry? Putting anything or anyone ahead of God.
Later that evening, I went for a bike ride and a short run. Immediately afterwards, I walked our dog. As I was coming back home, I came across a neighbor and her mother. I joined them for another 2 miles of walking. At the end of that walk, my neighbor's mother told me she's pressing into God for joy and peace. Isn't that what God wants each of us to do – to press into Him.
Personal accountability is where reformation starts. It begins with me, not you. I'm choosing to humble myself, pray, seek God's face, and turn from my own wicked ways. I've got a lot to work on. What about you? What needs to change with your daily habits to seek God's face? Who is holding you accountable?
Our greatest threat in America is not the terrorists from without, but the terrorists from within – people who openly and publically put God down and flagrantly violate his Laws. Judgment is coming to America. As Yale professor Stephen Carter said, "A society that ignores the moral side of life is going to go down the tubes." I will be prepared. Will you?
Recently, I sent Mark an email asking for one word that is the answer to all of life's problems. His reply, "Jesus." I invite you to visit the home page of my personal website (www.randypeck.com) to watch a one minute video sharing why I do what I do.
Prayer Power
Jesus, Your name is the sweetest sound in the world – in any language. Your name is above all other names. Your news is good news. Your ways are the ways of life. May I boldly proclaim Your name.  Cast out any and all idols in my life that hinder my relationship with You. Thank You for being my rock in these turbulent times. I love You and bless You. Amen.
Link of the Day
Dr. Randy Peck's introductory video [www.randypeck.com]
Blessings to permit God to cast out all idols in your life!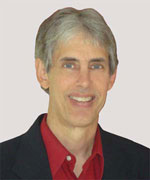 Joseph
Joseph Peck, M.D.
The Time Doctor
Empowering Dreams
Author, I Was Busy, Now I'm Not
www.empower2000.com
Connect – BE Blessed To Be A Blessing
LinkedIn: http://linkedin.com/in/thejournalguy
Facebook: http://facebook.com/thejournalguy
Twitter: http://twitter.com/thejournalguy

SHARE YOUR VICTORIES below!
It is easy, fun, and will inspire others.
There is tremendous power in a testimony. "And they overcame him (the devil) by the blood of the Lamb and by the word of their testimony." – Revelations 12:11
Caring/Sharing
Poem by Hugh Traulsen
If you dare to care, then share!
If you share, pay heed!!
God will reward every good deed!!!