Sunday Morning Inspirations: BE in the Moment
This past week was incredible. I'm truly experiencing God in extraordinary ways for extraordinary fruit as I immerse myself in the Word of God. The Word Warriors Audio Bible is transforming my mind, my heart, my life! It's miraculous.
If I had to pick one word for what I'm experiencing it would be BREAKTHROUGHS. I'm experiencing breakthroughs in almost every area of my life simultaneously.
I'm getting more REST than I have in months or maybe even years. I spent lots of quality time with Julia, my wife. I spent lots of quality time with my two children and extended family. I've consolidated all my business appointments to 3 days each week. Each of the 5 people I am coaching weekly is experiencing major breakthroughs. God has opened a gateway (much bigger than a door) to soon begin coaching groups of 12 CEO's at a time. During my journaling time, the Holy Spirit laid out His business plan that may allow TeamDestiny777 to be coaching 4,095 CEO's on a weekly basis within 12 months.
Finally after years of journaling, growth, and fine tuning, I am operating in my SWEET SPOT where changing lives is almost effortless.
Only God can do something like this. It's all of Him and none of me. The less I do, the more He does.
In 1 Corinthians 1:31 and 2 Corinthians 10:17, the great apostle Paul wrote, "He who glories, let him glory in the LORD."
This week, …
Your keyword is DELIGHT.
Your key message is "BE in the moment (with Jesus)!"
During my 2-way journaling time on October 24, the LORD told me, "Joseph, thank you for setting aside this time early in the morning to meet with Me. I AM the way, the truth, and the life, not just one time, but every day, moment by moment! Seek Me and My counsel throughout the day. Fill yourself with My Word to BE transformed by the renewing of your mind. I AM love. Abide in Me and let My Words abide in you and My love will pour forth from you."
Wherever you are, whatever you are doing, BE there. Don't be thinking about other things to be doing and other places to go. BE in the moment with whatever or whom ever the LORD has assigned you at that moment. Giving someone you're undivided attention is one of the greatest gifts you can ever give.
LISTEN! ASSESS! STRATEGIZE! When you're doing something or with someone, ask Jesus questions such as, "How can I bless this person? What do You want me to receive from this? How can I do this better? What do You want me to learn from this situation?"
Your key scripture is Psalm 37:4 – Delight yourself also in the LORD, And He shall give you the desires of your heart.
Meditate on Isaiah 58:14 – "Then you shall delight yourself in the LORD; And I will cause you to ride on the high hills of the earth, And feed you with the heritage of Jacob your father. The mouth of the LORD has spoken."
I invite you to sign up for Revolution, the latest "40 Day Fast From Wrong Thinking" series by Pastor Gregory Dickow. In his Day 12 message, Pastor Dickow writes:
"1) True prosperity IS the presence of God with us. Therefore, it's always God's will for you to prosper, because it's always God's will to BE WITH YOU!
2) Success always comes! Since 'success' and prosperity are the overflow of meditating on God's Word, then it's always His desire for you to succeed. (Psalm 1:1-3, Joshua 1:7-8)
3. Understand God's 'ABOVE ALL' desire for YOU. 3 John 2 says, "Beloved, I wish ABOVE ALL THINGS that YOU mayest prosper and be in health, even as thy soul prospers." (KJV)
What are your thoughts? I'd like to hear on the YDB blog.
Prayer Power
Heavenly Father, none of us have the promise of tomorrow. Today, right now, is all we have. So help us to cherish the memories of life as we live moment by moment with You, in You, for You. Help us to be good stewards with our time by being in the moment. In Jesus name, I pray. Amen.
Blessings to BE in the moment!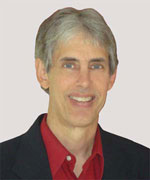 Joseph
Joseph Peck, M.D.
The Time Doctor
Empowering Dreams
Author, I Was Busy, Now I'm Not
www.empower2000.com
Connect – BE Blessed To Be A Blessing
LinkedIn: http://linkedin.com/in/thejournalguy
Facebook: http://facebook.com/thejournalguy
Twitter: http://twitter.com/thejournalguy

SHARE YOUR VICTORIES below!
It is easy, fun, and will inspire others.
There is tremendous power in a testimony. "And they overcame him (the devil) by the blood of the Lamb and by the word of their testimony." – Revelations 12:11
Caring/Sharing
Poem by Hugh Traulsen
If you dare to care, then share!
If you share, pay heed!!
God will reward every good deed!!!