Sunday Morning Inspirations: BE Content
The title of last week's Sunday Morning Inspiration was "BE in the moment!" It's interesting that at the 96th annual Culpeper Chamber of Commerce banquet on Thursday November 4, the keynote speaker from the Virginia Tourism Corporation shared how multitasking is harmful, diluting your focus and impact.
How many times each day, each week, do you find yourself distracted, thinking about something else when you are talking to someone or doing something?
Clearly, an important milestone this past week was the national midterm elections. In the process of studying the election results, I came across two very useful sites: 1) Pre-election projections and 2) CNN election results.
This week, …
Your keyword is CONTENTMENT.
Your key message is "BE Content (with Jesus)!"
Your key scripture is 1 Timothy 6:6-8 – Now godliness with CONTENTMENT is great gain. For we brought nothing into this world, and it is certain we can carry nothing out. And having food and clothing, with these we shall be content.
During my 2-way journaling time on November 1, the LORD told me, "Matt Gregory has modeled the value of contentment in building a solid financial foundation." Pastor Matt Gregory teaches that God gives you everything you need right now to do what He is asking you to do.
Being content, being thankful for what you have, is a pre-requisite for coming into presence of God. Psalm 100:4 commands us to "Enter into His gates with thanksgiving, And into His courts with praise. Be thankful to Him, and bless His name."
Being discontent, on the other hand, pulls you out of the moment. It removes God from the throne of your life. It violates the 10th Commandment – "Thou shalt not covet!" Being discontent is analogous to complaining and that's what kept the Israelites in the desert for 40 years.
There's a difference between being discontent and wanting to grow or change your circumstances.
In 1 Thessalonians 5:16-18, the great Apostle Paul wrote, "Rejoice always, pray without ceasing, in everything give thanks; for this is the will of God in Christ Jesus for you."
This past week I was blessed to have one of my good friends share these Words From Jesus (WFJ), "Pick up the threads I hand you and I will show you how to weave them into a beautiful tapestry. Don't concern yourself with what it will look like, simply follow my directions and know that it will be beautiful. I will take care of everything just like good daddies do." I believe this is a message to all of us.
What are your thoughts? Will you SHARE them on this blog post below?
More blessings
Prayer Power
Heavenly Father, thank You for giving us what we need when we need it. True prosperity is Your presence. Help us to pick up the threads you hand us, knowing You will show us how to weave them into a beautiful tapestry. In Jesus name, I pray. Amen.
Blessings to BE content!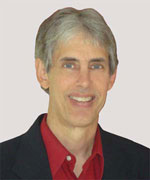 Joseph
Joseph Peck, M.D.
The Time Doctor
Empowering Dreams
Author, I Was Busy, Now I'm Not
www.empower2000.com
Connect – BE Blessed To Be A Blessing
LinkedIn: http://linkedin.com/in/thejournalguy
Facebook: http://facebook.com/thejournalguy
Twitter: http://twitter.com/thejournalguy

SHARE YOUR VICTORIES below!
It is easy, fun, and will inspire others.
There is tremendous power in a testimony. "And they overcame him (the devil) by the blood of the Lamb and by the word of their testimony." – Revelations 12:11
Caring/Sharing
Poem by Hugh Traulsen
If you dare to care, then share!
If you share, pay heed!!
God will reward every good deed!!!