Sunday Inspiration: Special Bulletin Part 6 – "Goshen Grace" During Times of Destruction"
TIME IS SHORT
In early April, I was somehow led to a YouTube video with a girl who in January 2011 predicted the earthquake in Japan to the day by the observation of the orbit of comet Elenin.
On April 7 I received an email from Lonnie Summy titled "Video Special Bulletin Part 6 – "Goshen Grace" During Times of Destruction." That had a link to a fascinating 33 minute video with Rick Joyner sharing prophecies related to the recent Japan earthquake and other upcoming major earthquakes. Rick Joyner is sounding the alarm to be ready for an upcoming major earthquake and tsunami to hit the West Coast.
Later that same day, one of my good friends happened to tell my wife and me about "Planet X" (Comet Elenin or Planet Nibiru) and how the major earthquakes affecting Chile (Feb 27, 2010), New Zealand (Sept 4, 2010), and Japan (March 11, 2011) happened when that planet or "comet" was in alignment with the earth and the sun. What is really alarming is a YouTube video showing how this planet (possibly larger than Jupiter) will be between the earth and sun on Sept 26-27.
So what, you might ask? Well, if that's really true, then the gravitation pull of Planet X on the earth would be huge on that day, possibly causing the biggest earthquakes (and tsunamis) in recorded history.
I'm not an alarmist and I'm not hear to scare you. I'm simply a watchman on the wall advising you to be alert and be ready. Pay attention to this Planet X. And be particularly cautious with where you plan to be in late September 2011.
Isaiah 26:3 You will keep him in perfect peace, Whose mind is stayed on You, Because he trusts in You.
More Blessings
Blessings to BE alert!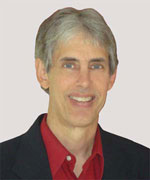 Joseph
Joseph Peck, M.D.
The Time Doctor
Empowering Dreams
Author, I Was Busy, Now I'm Not
www.empower2000.com
Connect – BE Blessed To Be A Blessing
LinkedIn: http://linkedin.com/in/thejournalguy
Facebook: http://facebook.com/thejournalguy
Twitter: http://twitter.com/thejournalguy

SHARE YOUR VICTORIES below!
It is easy, fun, and will inspire others.
There is tremendous power in a testimony. "And they overcame him (the devil) by the blood of the Lamb and by the word of their testimony." – Revelations 12:11
Caring/Sharing
Poem by Hugh Traulsen
If you dare to care, then share!
If you share, pay heed!!
God will reward every good deed!!!