Sunday Inspiration: Coming out of the cage of routine
In Chapter 3 of his book Wild Goose Chase, Mark Batterson talks about "Coming out of the cage of routine." We are all creatures of habit, some good and some bad. Mark writes:
It's so easy to lose the joy of living isn't it? What happens is this: the sacred becomes routine. And we not only forfeit spiritual adventure but we also start losing the joy of our salvation. Chasing the Wild Goose (Holy Spirit) is the way to get it back. But that means coming out of the cage of routine. We need to change our routine, take some risks, and try new things.

Over the years I've come to appreciate a unique dimension of the Holy Spirit's personality. Jesus called Him the Counselor. He comforts the afflicted. But like a good counselor, He afflicts the comfortable.

Where have you gotten too comfortable as a Christ follower? Where has life become too routine?
Recently after reading Wild Goose Chase, I began getting out of my cage of routine. As a result, this past week was amazing.
1) The "Partnering With God to Create Supernatural Health" webinar with Teri Secrest on Feb 26 was one of the most inspiring and enlightening ones on wellness I have ever hosted. That nearly broke the all-time registration record and we received raving reviews.
2) During our weekly Master's Mind Marketing (MMM) meeting for the Water/Wellness tribe on Feb 27, we all agreed to work together as a team to establish a culture of wellness.
3) During our weekly MMM meeting for the Founding Father's tribe on Feb 27, each of us refined our "one sentence" (i.e. legacy statement) with the help of our teammates. That turbocharged all of our engines.
4) I was contacted out-of-the-blue by someone in the New York City metropolitan area asking for my help with a huge project that could restore HOPE back to millions of Americans and people worldwide.
5) During our weekly MMM gathering for The Dream Summit on Feb 28, most of the tribe members decided to participate in the 60-60 Experiment and to develop an accountability system for that.
6) Yesterday morning, I finally completed a task to open the door to begin using a powerful online communication portal for the Master's Mind Marketing Academy, branded now as "The world's premier training center and network to Empower Dreams".
7) And yesterday afternoon, Julia and I drove to a farm near Winchester Virginia for a fun gathering of lots of people associated with the Kangen alkaline, ionized water. The stories of how this water has changed people's lives were amazing.

More blessings
1) The Bible mini-series on History Channel begins Sunday March 3
"The Bible miniseries about to premier Sunday March 3 on HISTORY (formally called the History Channel) is one of the more remarkable cinematic events of our time. The episodes will bring to life the stories of the Bible from Genesis through Revelation. The series begins March 3 and will run each Sunday for two hours before it concludes on March 31, Easter.
2) Very Best Quotes – Connecting the Hearts, Strengthening the minds
3) Life lessons from Dr. Ted Baehr
If you ignore criticism, you will end in poverty and disgrace; if you accept criticism, you will be honored. – Proverbs 13:18

Be not deceived: evil communications corrupt good manners. – 1 Corinthians 15:33 (KJV)

"When faced with two evils, choose neither." – Charles Spurgeon
4) Today's word is CULTURE by Dr. John Maxwell
5) Latest GE-related (genetically engineered) health threats – article by Dr. Mercola's team
6) Jesus Appears and Saves 2 Muslim Children Buried Alive!

Blessings to come out of the cage of routine to experience the joy of living!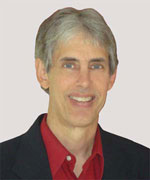 Joseph
Joseph Peck, M.D.
The Time Doctor
Empowering Dreams
Author, I Was Busy, Now I'm Not
www.empower2000.com
Connect – BE Blessed To Be A Blessing
LinkedIn: http://linkedin.com/in/thejournalguy
Facebook: http://facebook.com/thejournalguy
Twitter: http://twitter.com/thejournalguy

SHARE YOUR VICTORIES below!
It is easy, fun, and will inspire others.
There is tremendous power in a testimony. "And they overcame him (the devil) by the blood of the Lamb and by the word of their testimony." – Revelations 12:11
Caring/Sharing
Poem by Hugh Traulsen
If you dare to care, then share!
If you share, pay heed!!
God will reward every good deed!!!