Sunday Inspiration: Another day, another adventure
"Life is either a daring adventure or nothing" – Helen Keller
This past week during my morning quiet time, I was prompted to pick up and begin re-reading a great book by Mark Batterson titled "The Wild Goose: Reclaim the Adventure of Pursuing God."
Wild Goose Chase – Mark Batterson

In his first chapter titled "Yawning Angels," Mark writes:
"Celtic Christians had a name for the Holy Spirit that has always intrigued me – 'An Geadh-Glas,' or 'the Wild Goose.' I love the imagery and implications. The name hints at the mysterious nature of the Holy Spirit. Much like a wild goose, the Spirit of God cannot be tracked or tamed. An element of danger, an air of unpredictability surround Him. And while the name may sound a little sacrilegious at first earshot, I cannot think of a better description of what it's like to pursue the Spirit's leading through life than "Wild Goose chase." follow the Spirit through life. I think the Celtic Christians were on to something that institutionalized Christianity has missed out on. And I wonder if we have clipped the wings of the Wild Goose and settled for something less – much less – than what God originally intended for us.

The will of God is neither logical or linear. It is downright confusion and complicated… Most of us have no idea where we are going most of the time. And I know that is unsettling. But circumstantial uncertainty also goes by another name: adventure. Nothing is more unnerving or disorienting than passionately pursuing God."
Mark goes on to describe his adventure to the Galapagos Islands, one of the most primitive places on the planet. This really grabbed my attention because one of my friends began talking to me about the Galapagos Islands a few weeks ago. Mark continues:
"Few things compare to the thrill of seeing a wild animal in its natural habitat. There is something so inspiring about a wild animal doing what it was created to do. Uncivilized. Untamed. Uncaged… I'm ruined for zoos.

I wonder if churches do to people what zoos do to animals. I love the church. But too often we take people out of their natural habitat and try to tame them in the name of Christ. We try to remove the risk. We try to remove the danger. We try to remove the struggle. And what we end up with is a caged Christian. Jesus didn't die on the cross to keep us safe. Jesus died to make us dangerous.

Praying for protection is fine. I pray for a hedge of protection around my three children all the time. But when was the last time you asked God to make you dangerous. Since when did it become safe to follow Christ? Maybe it's time to come out of the cage and live dangerously for the cause of Christ.

The Danish philosopher and theologian Soren Kierkegaard believed that boredom is the root of all evil. I second the notion. Boredom isn't just boring; boredom is wrong. You cannot simultaneously live by faith and be bored."
So let me ask you, "On a scale of 1-10, how would you rate your life in terms of adventure?"
If you need a boost in your courage and your faith, I encourage you to buy and read The Wild Goose. Let Mark Batterson inspire you to start following the Spirit's leading, no matter what the risks.
Blessings to live your life in passionate pursuit of the Wild Goose!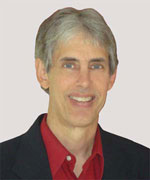 Joseph
Joseph Peck, M.D.
The Time Doctor
Empowering Dreams
Author, I Was Busy, Now I'm Not
www.empower2000.com
Connect – BE Blessed To Be A Blessing
LinkedIn: http://linkedin.com/in/thejournalguy
Facebook: http://facebook.com/thejournalguy
Twitter: http://twitter.com/thejournalguy

SHARE YOUR VICTORIES below!
It is easy, fun, and will inspire others.
There is tremendous power in a testimony. "And they overcame him (the devil) by the blood of the Lamb and by the word of their testimony." – Revelations 12:11
Caring/Sharing
Poem by Hugh Traulsen
If you dare to care, then share!
If you share, pay heed!!
God will reward every good deed!!!