Start With a Solid Foundation
The idea of foundation speaks of the very core of our understanding of truth and life.
Unless the LORD builds the house, They labor in vain who build it; (Psalm 127:1)
What does the scripture above mean to your family and business?
Are you laboring in vain to build your own kingdom?
When a new building is being built, a lot of time is spent on the foundation. Despite the importance of the foundation, eventually none of it will show when the building is finally complete. I want my life built on the Rock – Jesus Christ.
How does the LORD build the house? First, He starts with the foundation of a personal relationship with Him. In His deathbed message, Jesus said "Abide in Me, and I in you. As the branch cannot bear fruit of itself, unless it abides in the vine, neither can you, unless you abide in Me" (John 15:4).
A good analogy to understand how a Christian life begins and matures is the sowing of new grass seed in a yard. If grass seed is thrown down on hard ground, nothing happens. That's because the soil must first be tilled (through prayer) to receive the seed. Once the grass seed is planted, it still requires water (reading the Bible), fertilizer (other Christians), and sunshine (a Godly environment) to grow.
Yesterday's Easter worship service at Soul Purpose Church was peculiar, but very effective. Instead of preaching, Pastor Matt had five different people share personal testimonies of the resurrection power of Jesus. A common theme was hopelessness and self-centeredness B.C. (before Christ).
Every day, we make choices that ultimately determine our destiny. Are we going to start our day abiding in Jesus? What exactly does that mean? How can we abide in Jesus most effectively? Are we going to do our work as unto the LORD or are we going to work just to survive? Are we going to openly give God credit for all our successes? Are we going to be thankful for the tough times as well as the good times?
My life does not belong to me. I was bought with a price. Jesus is my Rock and my Salvation. The Bible is not my hope for change- the Person of Jesus is.
In the grand scheme of things, God has entrusted very little to me. This includes my life, my family, my finances, my home, and my work. Proverbs 8:13 states "The fear of the LORD is to hate evil." To me, this means I'm to take an active stand against things God says are wrong in my family, my home, and my work, not fearing the consequences.
Prayer Power
Jesus, it's easy to compartmentalize our lives, failing to surrender all that we are and all that we have to You. Either You are LORD of all, or LORD not at all. May we choose the former.
Link of the Day
Jesus the only True Foundation [http://web.prtel.com/kcpage/Jesus%20the%20only%20True%20Foundation%203.htm]
Blessings to build your life on the only True Foundation!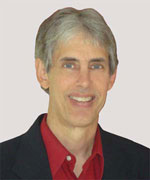 Joseph
Joseph Peck, M.D.
The Time Doctor
Empowering Dreams
Author, I Was Busy, Now I'm Not
www.empower2000.com
Connect – BE Blessed To Be A Blessing
LinkedIn: http://linkedin.com/in/thejournalguy
Facebook: http://facebook.com/thejournalguy
Twitter: http://twitter.com/thejournalguy

SHARE YOUR VICTORIES below!
It is easy, fun, and will inspire others.
There is tremendous power in a testimony. "And they overcame him (the devil) by the blood of the Lamb and by the word of their testimony." – Revelations 12:11
Caring/Sharing
Poem by Hugh Traulsen
If you dare to care, then share!
If you share, pay heed!!
God will reward every good deed!!!