Meet Sharon Graham, RN, NC
Biography
Sharon Graham worked in the traditional medical field as a Registered Nurse for a number of years. She has over twenty-five years of experience in the natural health field as well. After being chemically poisoned in the mid-1980s, her immune system was nearly destroyed, resulting in a quest for answers apart from the traditional medical model. That search led her into an intensive study of several complementary forms of health care. She has studied with the National Institute of Nutritional Education, and has taken many self-study courses in herbal medicine, homeopathy, and nutrition. She works with several nutritional companies and is certified by the American Nutraceutical Association. As a result of her personal experience and journey to recover her own health, she now has a desire and passion to educate and support others as they take responsibility for their own health.
As a nutritional consultant and coach she brings a wealth of proven, practical information and methods so that you can achieve your own personal health goals. She has worked with hundreds of individuals to educate and support them in making lifestyle and nutritional changes, using both her traditional medical background as well as her study of nutrition. She has taught natural foods cooking classes and has given nutritional presentations to various groups of people. As a natural foods cook, her clients say, "Sharon makes health food taste good."
Qualifications
Professional, full-time coach (over 1,000 hours of paid coaching)
Professional Certified Coach (certified by Transformational Leadership Coaching, now known as Lifeforming Leadership Coaching)
Registered Nurse
Nutritional coach and consultant
Over 25 years experience in the natural health field
Highly sought after presenter of nutritional principles and of "healthy" cooking utilizing natural foods
Coaching Distinctives
A Passion for Destiny Fulfillment—Helping you to define and walk in your God-given destiny.
A Passion for Health—Educating, encouraging, and supporting you in taking responsibility for your own health.
A Passion for Listening—Hearing you as you've never been heard before. This coach is genuinely interested in hearing about YOU.
A Passion for Spiritual Growth—Showing you how God is working in your everyday life experiences.
Testiomonials
"As a Nutritional Coach, Sharon is very adept at analyzing initial and ongoing nutritional needs specifically for her clients. She will listen to you about current habits, and then educate and guide you so that you are able to reach your nutritional goals together. She also helps you maintain those goals so that you can continue to have quality of life. Sharon follows up with you often to make sure you are on track and counsels you in difficult areas. You are not on the journey alone trying to reach your nutritional goals with Sharon as your Nutritional Coach. Sharon has personally coached me on how to change my poor eating habits by educating me on proper diet and nutrition. I feel healthier today than I ever have in my life and for that I am truly grateful."
–Paula Miller, Founder, Corporate Concierge Services, Virginia Beach, VA
"I have worked with Sharon for over a year. She has gone above and beyond what I ever expected a nutritional coach to do for me. Not only has she analyzed my diet and made recommendations for improvement, she has shared recipe ideas with me, taken me grocery shopping and provided me with hours of valuable coaching time both in person and over the telephone. Sharon has a passion for healing people and she is a wealth of nutritional knowledge. She is not only my coach, she has become my friend."
–Shelley Faber, Inside Wholesaler, The American Funds, Virginia Beach, VA
"Sharon Graham has the unique ability to combine her medical background with her nutritional expertise and together that combination makes for a nutritional coach 'extraordinaire.' Her professional background and almost intuitive understanding of each person she coaches helps the lucky person understand not only WHAT to do to better themselves but also WHY they need to do it. I have found that she approaches her clients with understanding, patience, knowledge and kindness. Do yourself a favor; bring her into your life to find a better way of living."
–Susan L. Cunningham, CSA, Senior Resources Group, Inc., Virginia Beach, VA
"My relationship with Sharon as a coach was a new experience for me. I was the oldest of four children when my father died. I was 13, and felt responsible for my family. All of my life people looked to me for help but never saw that I needed others to pour into my life as I poured into theirs. My mentoring came from reading about the lives of others or listening to stories of others' lives on the radio or in movies. Sharon did not have any answers for me as I'd given out many over the years! Sharon is a good listener, gives undivided attention, and she is non-judgmental. Sharon treated me like a long-time friend. Even though I am a thinker and get much insight, she asked simple questions that unlocked doors of freedom to advance me into the fulfillment of my calling. My husband and I are now missionaries in Amazon, Peru, our dream of over twenty years. TLC was the final training before our move. I will follow the example modeled for me by Sharon to coach pastors and leaders of the pueblos along the tributaries of the Amazon. I will remain grateful for the impact Sharon had on my life."
–Paulette Strickland, Missionary to Peru
"This year my husband and I became licensed ministers through Vanguard Ministries. Vanguard values mentoring and accountability so much that along with our membership came five coaching appointments. I was thrilled to find out that Sharon Graham would be my coach this year. She is one of the best listeners I have ever met. As I spend time with Sharon, I sense that her coaching is more than just a career for her. She truly loves and cares for people and provides a safe environment for genuine, life-changing conversation. The thing that I love most about Sharon is that she is such a wonderful encourager. I leave each of our coaching sessions feeling encouraged and empowered to grow, to accomplish, and to confidently be the woman God has created me to be. I plan to become a certified coach through TLC myself, and I hope to bless others as much as she has blessed me."
–Rev. Kristin Schuchmann, New Life Christian Fellowship at Virginia Beach, Virginia Beach, VA
"Because of her own life experiences Sharon brings incredible insight to her role as a wellness and lifestyle coach. She brought me from drinking 8-10 diet cokes and 4-6 cups of coffee a day to someone who now regularly only drinks water (and lots of it) and I enjoy doing it. Beyond just making dietary changes (which I really needed) she has helped me to find balance and meaning in my life. She has helped me prioritize what is really important to me. A great listener and counselor she has helped me to make significant progress in strengthening relationships with people, especially with my wife and children! I am truly gratefully for the changes she has helped me make in my life and I strongly recommend her."
–T. J. Prieur, Sagemark Consulting, Virginia Beach, VA
"Sharon's nutritional coaching helped me to come out from under 15 years of suffering through the winters. Each winter I got very sick with sinus and respiratory infections and took one antibiotic after the other. I had used so much sick time at work that it looked like I was going to have to start using vacation time when I was sick! My plans were often canceled in the winter because I felt so bad, all I could do was lay down. The sickness was truly debilitating. I had tried everything, including antibiotics, vitamins, chiropractic, and even sinus surgery. I wondered if my only solution was to move to a warmer climate. I had prayed for years for help. One day, a mutual friend invited both Sharon and me to the ballet. That was a day that changed my life! During intermission, Sharon asked about my sickness and showed such great compassion when she heard of my suffering. She offered me real hope! I had already spent a small fortune on doctors, synthetic drugs, and surgery. I was ready to try anything short term. She recommended taking some particular nutritional supplements for just three months, which I did. They helped tremendously. I decided to continue with them and have been taking them for over two years now. Now, I have been well enough to accumulate a large bank of sick time at work. Winter does not bring the sense of dread that it used to and I rarely cancel my plans. Meeting Sharon is one of those top five positive life-changing events for me and I thank God for her!"
–Jana Harp, Founder & Director, OneMaker: Releasing Afghan Women from Poverty, Chesapeake, VA
"I have known and worked with Sharon Graham since September of 2002. She was my coach for three semesters when I studied at Regent University while doing the Transformational Leadership Coaching Track. She modeled authenticity before me by sharing her personal struggles as well as her triumphs. As one who was being coached, I looked for a coach who would be "human" with me and Sharon was that person. I knew I could be open with her and trust her with my life. Not only was she authentic with me, but she also challenged me not to settle for less but to be the best I can by pursuing my dreams. She challenged me by holding me accountable to what I have believed to be my purpose in life. She has helped me deal with a number of growth areas in my life as well. Along with holding me accountable, Sharon has always been one to affirm me in my giftings. I have been challenged to coach clients like Sharon does because she gives herself to those she coaches in an effort to help them become people who can make a difference."
–Towera Nyirenda, Regent University, Virginia Beach, VA
"This past year of coaching certification has transformed my life. In turn, I have been trained with the skills to lead others through transformation as well. My coaching experience is the bridge that has allowed me to step confidently into a portion of my calling that had previously eluded me. Coaching is an opportunity to hone in on your purpose and then a tool to help you achieve it. Without Sharon…I would be a mess. Who I am today is the person I could only dream of being 12 months ago…the only problem was that I didn't know how to get there. With her help, patience, kind words and support, I can now stand proud. I know that what people see on the outside is a more accurate reflection of what is on the inside. Without her perspective this would not have been possible. She was my secret weapon to bring about much-longed-for change. I thank God for her. And, of course, I brag about her to everyone. I have no doubt, that as good as the other TLC coaches may be…she is the best."
–Jennifer Murray, Web & Communications Specialist, Regent University, Virginia Beach, VA
"Sharon was my coach while I was working on my TLC certification. She coached me through the Implementation track, which is the final track needed for the certification. She managed to blend time management and relational focus with grace. I was particularly appreciative of her genuine care, delight, enthusiasm, and optimistic outlook as a coach. She was able to focus on me, or her client when she was with them. This is a necessity for a coach. Sharon was able to fully engage me as a client and yet accomplish the objectives of our coaching sessions."
–Diane M. Wiater, Ph.D., Assistant Dean / Assistant Professor, Graduate School of Business, Regent University, Virginia Beach, VA
"I have had the privilege of being coached through two tracks of TLC by Sharon Graham. It is with great pleasure that I can say that Sharon is the epitome of what coaching is all about. Sharon takes seriously the development and training of emerging leaders for the purpose of changing the world. Her renewal beliefs are transparent throughout her interactions in coaching. This personal attribute has been extended not only to me but to other men and women as well. Her natural inclination to develop leaders for the purpose of bringing a deeper sense of personal renewal and revelation has not only been inspiring but life changing. Sharon's focused concerns for others is not only dressed in love, patience and understanding for those she serves but she naturally extends this same measure of ministry throughout other areas of her life as well."
–Cindy Little, Virginia Beach, VA
"Sharon's coaching was indeed an inspiration to me. She not only kept me on task for my goals, but she is a walking encyclopedia for nutrition questions. She never tired of my asking about diet, exercise, supplements, advertisements, health problems, etc. I needed to be accountable to someone to stay on track. Sharon filled the bill. I heartily recommend her as a coach and spiritual mentor."
–Margi Wynn, L.P.C., Chesapeake, VA
"Sharon was referred to me through a mutual friend. For some time I had been contemplating a "lifestyle" change — one that included more thoughtful eating habits. As a single mother of two small children, I was living off of caffeine and leftovers. Even though I KNEW better, I was not making good choices in my eating. I called Sharon to discuss my concerns. She offered what I needed — a knowledge about nutrition, a life experience that could understand my life stressors and, most importantly, compassion. Working with Sharon as a coach has been such a blessing in ways I would not have ever imagined. She is gently but firmly guiding me to make better choices. She is able to empathize with those things I find challenging. She offers advice that is livable and workable. I find that my accountability to her as a coach has given me that extra incentive I needed to do those things I KNEW I SHOULD do but never did on my own. I am on my way to a better understanding of what my body needs to live a healthy life. I am making better choices — such as lessening the use of caffeine as a "pick-me-up" and using food as the appropriate and necessary fuel my body needs. Soon I will be 40, and I look forward to improving my physical, emotional and spiritual health using the tools Sharon has given me."
–Cate Brinnon, Urbana, OH
"Sharon has been a true God-send in my life. She came as an answer to my prayers when my body began to breakdown after my exposure to anthrax and the chemical remediation. Without hesitation, Sharon used her pesonal background and nutritional knowledge to coach me back to health. Today, I eat homecooked meals, my skin has dramatically changed, my stress levels are down and I enjoy a peaceful night's sleep due to her coaching expertise. Sharon walked me through each of these phases with compassion, transparency and solid information. Her flexibility, focus and empathy make her an oustanding coach and a true friend."
–Alegra Hassan, Life Coach, Odenton, MD
"I've been working with Sharon as my nutritional/life coach for over six months now. She is walking with me through many areas of 'health.' Her coaching helped me realize that the next step to my nutritional and emotional health was in my kitchen…the bakeware, the cookware,the pantry and the clutter. I considered myself to be nutritionally savvy but my kitchen didn't reflect that.
"We were down on the floor with tupperware up to our elbows. Sharon was up on the step stool pulling out cookware that had not been in an oven in ten years. She was beside me all the way encouraging me to make decisions and do the work I knew I should do, but never could do on my own. She is a 'hands-on coach.' I now have a kitchen that functions beautifully and supports a healthy life style. I'm honored that Sharon accepted my challenge to step 'outside the box' and into my kitchen.
"Her faith in me, her accountability style, and her ability to inspire, has motivated me to clear clutter from other areas of my life. With Sharon as my coach, I have not only become healthier in my physical body, but also emotionally, mentally and spiritually. Sharon is more that a coach to me, she is a partner and a friend. I feel better about this world knowing there are people in it like her."
–Joy Halstead, Massage Therapist, Chesapeake, VA
"A compass is defined as navigational instrument used to determine geographic direction. Couldn't an effective life coach be defined as a human compass? During our coach-client relationship, Sharon was just that for me; the skilled 'compass' the Lord used to ensure that I followed His direction for my life!"
–Kimberly Thomas, Virginia Beach, VA
"Working with Sharon for the past year has proved to be one of the most joyous and beneficial experiences of my life. Her guidance is always gracious, knowledgeable, specific, and compassionate. Before Sharon began coaching me, I was suffering from a number of chronic problems, which had not been solved by standard medical treatment. My difficulties included fatigue, sleeplessness, migraine headaches, itchiness, digestive upsets, emotional distress, frequent upper respiratory infections, and a devastating loss of hearing. I had tried the conventional medical treatments, which were ineffective. With Sharon's help I am finding the solutions to all these conditions and am now enjoying robust health. Moreover, with Sharon's assistance I have grown stronger and more joyful in my daily walk with the Lord as I learn to trust Him for His love, wisdom, and constant provision in my life."
–Karen Gearreald, Ph.D., J.D., Braille Music Advisor to the Library of Congress, Norfolk, VA
"I began working with Sharon Graham at the beginning of May, 2006. My parents were very concerned for my health due to my lack of energy, weight gain, mood swings, depression, and general cloudiness in my life – and I was only 25! My mother feared that if I were this bad at 25, what would I look like at 50? So at their prompting, I scheduled a time for a phone conversation with Sharon to allow her to assess my situation using a "wheel of health"…whatever that was! I remember that in our first conversation, Sharon asked me to draw a circle and divide it like a pie and label the "pieces" sleep, energy, water, bowels, mood, etc. I had no idea where all this was leading. As she continued to ask questions, my wheel became very irregular, and I began to realize how out of balance my health was.
"In the weeks that followed, I read The Maker's Diet, watched Super Size Me, and reviewed helpful websites and videos that educated me on what a healthy body should look and feel like – NOT a mirror image of my own by any means. When, at Sharon's suggestion, I tried increasing my water consumption during the first weekend, that alone caused me to shed five pounds of toxins and junk in my system. That was enough to inspire me to continue. Sharon and I met weekly via the Internet or phone and had discussions about processed foods, what to eat, what certain foods do to my body, how to handle cravings, and specific supplements that my body needs. As I corrected my sleep patterns, water consumption, and changed what types of foods I allowed into my body, my energy level greatly increased. Prior to starting with Sharon, my energy only lasted a few hours per day and I was exhausted the remainder of the day and night. After changing those few things, I had more and more energy and felt good enough to walk three miles a day, which, in turn, gave me more energy to tackle my day. I began exercising regularly, something I didn't have energy to do before, and the pounds continued to fall off. In speaking with Sharon, I discovered addictions to juices that I didn't realize I had, reversed my cravings for fast food (Wendy's in particular), and gained a better insight of how life in the mid-twenty's is supposed to be!
"It is now the beginning of October, and over the last five months; I have lost 30 pounds, dropped 3-4 pant sizes, 1-2 shirt sizes, and 1 bra size, and have gained my self esteem and feminine curves back! In May, at my all time highest weight of 195, I was depressed and saw little hope of losing weight. I had forgotten that life wasn't supposed to be so hard. Now, still in the process of losing the additional 15 pounds I have to go, I have energy, know how my body is supposed to work/feel, and am regularly taking the specific supplements which have also been helpful in balancing my wheel of health. I am grateful to Sharon for her coaching, nutritional knowledge, cheerleader-like support, prayers, and encouragement via email even when we don't regularly meet. The benefits of taking care of my health far "outweigh" just the weight loss. I now choose what I eat and what I do according to my overall health rather than weight because I see the big picture and can now make the right choices fully understanding the harm that the wrong choices wreak on my body and in my life. Thank you, Sharon, for your help and for running with the passion the Lord has given you to encourage and shed hope for people like me. I look forward to continuing our relationship as I continue to learn the benefits of health and healthy eating."
–Sarah Brickman, Web Designer & Founder, The Saranese Culture, Inc., Palm Beach Gardens, FL
"The time I've spent in the coaching relationship with Sharon has changed and revolutionized my life! God intersected our paths in a most miraculous way that lead to definite acceleration down the path He had me on. Sharon has such a wealth of knowledge and experience that touched and transformed so many areas of my life. It was a crash course from God in positive change that she helped to facilitate! We dealt with everything from work, family, time-management, and personal boundary issues to health, nutrition, exercise and more! I can't thank Sharon enough for her willingness to invest herself in being a part of the overhaul of my life! Experiencing coaching with her has literally changed everything and it has put my life on an even greater, more purposeful course. She was an immediate sister and friend and I trust we'll stay connected as I continue to walk this exciting journey that she helped to propel me on! I had strong aspirations to become a coach before I met Sharon, but she has truly motivated and inspired an even greater passion and desire to pursue certification. What she did for me can't be kept to myself! It is with great anticipation that I look forward to the day that I can give to others what Sharon has given to me! What a gift! Thank you, God and THANK YOU, SHARON!!"
–Diane Brierley, Executive Assistant, Laugh Your Way America, Green Bay, WI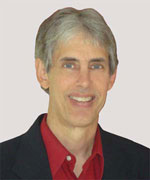 Joseph
Joseph Peck, M.D.
The Time Doctor
Empowering Dreams
Author, I Was Busy, Now I'm Not
www.empower2000.com
Connect – BE Blessed To Be A Blessing
LinkedIn: http://linkedin.com/in/thejournalguy
Facebook: http://facebook.com/thejournalguy
Twitter: http://twitter.com/thejournalguy

SHARE YOUR VICTORIES below!
It is easy, fun, and will inspire others.
There is tremendous power in a testimony. "And they overcame him (the devil) by the blood of the Lamb and by the word of their testimony." – Revelations 12:11
Caring/Sharing
Poem by Hugh Traulsen
If you dare to care, then share!
If you share, pay heed!!
God will reward every good deed!!!