Richly Blessed and Highly Favored
Richly Blessed and Highly Favored
Children of God have the favor of God!
"If you then, being evil, know how to give good gifts to your children, how much more will your Father who is in heaven give good things to those who ask Him!" (Matthew 7:11)
In what ways do you expect the favor of the King?


A few months ago (on July 5, 2006) when I was working at Giles Memorial Hospital, the manager of the radiology department came up to the outpatient surgery area to take care of some business. When she saw me, she asked how I was doing. I answered "I'm so thankful to have the joy of the LORD in my heart." She responded by saying "richly blessed and highly favored."
The next week while I was on my long drive to Giles, the Holy Spirit blessed me with the lyrics and tune for a new song titled "Richly Blessed and Highly Favored." I've been singing it ever since. The song always improves my attitude and expectations. Now when people ask me how I am doing, I often respond "I'm richly blessed and highly favored." I expect God's favor as I go about His business. Just as I show special favor to my children, so God also shows special favor to His children – those who have been washed by the blood of the Lamb.
Here are the lyrics to my new song "Richly Blessed and Highly Favored"
REFRAIN
I'm richly blessed and highly favored, says the LORD, my God and King.
When I walk and when I talk, and go about my Father's business.
He is there where I am, and where I go, He will follow.

He's my Lord, Lord of lords. He's my King, King of kings. My Redeemer, My salvation.

REFRAIN

He's my Brother, there's no other. He's my all, all in all. Jesus loves me. Jesus loves you. Jesus loves me. Jesus loves you.

REFRAIN
Prayer Power
Thank You Father that I am a child of the King. Thank You for Your promise to give good things to those who ask You. Thank You for blessing me with the new song. Thank You for the revelation that I am to expect Your favor as I walk with You. May my life and family's life be a testimony of Your goodness and greatness when someone truly puts You first in all areas of his life. Thank You Jesus. Amen and hallelujah!
Blessing to know you are richly blessed and highly favored as a child of God!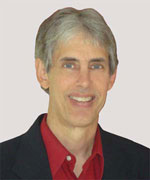 Joseph
Joseph Peck, M.D.
The Time Doctor
Empowering Dreams
Author, I Was Busy, Now I'm Not
www.empower2000.com
Connect – BE Blessed To Be A Blessing
LinkedIn: http://linkedin.com/in/thejournalguy
Facebook: http://facebook.com/thejournalguy
Twitter: http://twitter.com/thejournalguy

SHARE YOUR VICTORIES below!
It is easy, fun, and will inspire others.
There is tremendous power in a testimony. "And they overcame him (the devil) by the blood of the Lamb and by the word of their testimony." – Revelations 12:11
Caring/Sharing
Poem by Hugh Traulsen
If you dare to care, then share!
If you share, pay heed!!
God will reward every good deed!!!