Preparing for My Sabbatical Year
 Jesus was NEVER in a hurry! Not even one time.
"Come to Me, all you who labor and are heavy laden, and I will give you rest." (Matthew 11:28)
Do you feel tired and worn out?
Have you ever taken a sabbatical? Even for a month or two?
Is 2007 a good year to do this?
Life is a journey, not a destination. Life is much more about who we become than what we do. Discipleship is the process of becoming more Christ-like. This is one of God's top goals for His children. Yet, what I observe is that most of Jesus' followers are rushing around trying to "do things for God," instead of abiding in Jesus to allow Him to do things for them. It's sad – very sad.
Pastor Mark Jarvis, one of my best friends, has told me that if a leader wants his followers to jump six inches, he must jump six feet. As I prepare for my Sabbatical year in 2007, I realize how God has been pressing in on me for quite some time to slow down more. He's telling me to be still to know that He is God and I'm not. It's very a humbling time.
God has a message for people around the world to slow down, rest, and abide in Him. God is going to give me a platform to share His message, but before He does, I must slow down more. After finding the link called "About Sabbaticals" for yesterday's devotional, I began to better understand and appreciate the value and purpose of a Sabbatical year.
Sabbaticals have a long history. In biblical times, sabbatical years occurred every seventh year. For that whole year there was no cultivation; people and fields rested and rejuvenated.
Part of the reason that sabbaticals have such an enduring appeal is that they offer people a chance to be themselves rather than their work roles (e.g. a doctor or a lawyer). This stepping outside one of our most insidious false identifications (the mistaken belief that I am my job) gives access to immense personal freedom and spiritual renewal.
Prayer Power
Father, as I prepare for my Sabbatical year in 2007, I realize how I've been a hypocrite telling others to slow down. Forgive me for trying to do too much in my own strength. I repent. Thank You for Your patience. Thank You for speaking to me through Robbie (on November 30) when he told me that two of my greatest weaknesses are focus and saying "No." I bless Your holy name, Jesus! Amen.
Link of the Day
Sabbatical Intentions – What is drawing you towards a sabbatical?
[http://www.thesabbaticalcoach.com/html/sabbatical_intentions.html]
Blessings to take a sabbatical in 2007, especially if you have never done so!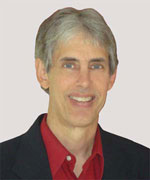 Joseph
Joseph Peck, M.D.
The Time Doctor
Empowering Dreams
Author, I Was Busy, Now I'm Not
www.empower2000.com
Connect – BE Blessed To Be A Blessing
LinkedIn: http://linkedin.com/in/thejournalguy
Facebook: http://facebook.com/thejournalguy
Twitter: http://twitter.com/thejournalguy

SHARE YOUR VICTORIES below!
It is easy, fun, and will inspire others.
There is tremendous power in a testimony. "And they overcame him (the devil) by the blood of the Lamb and by the word of their testimony." – Revelations 12:11
Caring/Sharing
Poem by Hugh Traulsen
If you dare to care, then share!
If you share, pay heed!!
God will reward every good deed!!!