"Much prayer, much power. Little prayer, little power. No prayer, no power." – Stormie Omartian
"But you, when you pray, go into your room, and when you have shut your door, pray to your Father who is in the secret place; and your Father who sees in secret will reward you openly. (Matthew 6:6)
How much God power do you have in your life?
On Sunday August 12, God blessed me with the opportunity to share a message at Soul Purpose Church titled "Pray!" I chose not to give a handout nor have PowerPoint slides because I wanted everyone to remember one word – "Pray!" I saw a statistic once that about 90% of people who hear a sermon don't even remember the title of the sermon the next day.
Preparing my sermon was very easy for several reasons. First, prayer has become a lifestyle for me – something I do throughout my days. Second, writing these daily devotionals has helped me develop the skill of organizing and simplifying my thoughts. And finally, after attending the "Intercession and Prayer" conference by Rev. Michael Howard at the Church at Northern Virginia on Aug 10 and 11, I trusted the Holy Spirit to author His message.
Jesus said "When" you pray not "if". Stormie Omartian says "Much prayer, much power. Little prayer, little power. No prayer, no power." How much God power you have will depend on how much you intercede. Intercession is seeking the heart of God on matters and praying that into existence.
In 2001, I first met Erick Kalenga when he came from Capetown South Africa to America for the first time as a missionary to our nation. Erick comes from a family of 13 children. His father was extremely passionate to follow the ways of the LORD. Erick helped teach me to incorporate the discipline of regular fasting into my lifestyle. I remember Erick saying over and over "Pray! Pray! Pray!"
The most famous of all the Jewish prayers is the Shema, which the Orthodox Jewish people recite each morning and night. "Shema" is a Hebrew word meaning "hear". The Shema begins "Hear, O Israel: The LORD our God, the LORD is one! You shall love the LORD your God with all your heart, with all your soul, and with all your strength." (Deuteronomy 6:4-5).
What does God mean when he says "the Lord is One"? He means that the will of the Father, the Son (Jesus), and the Holy Spirit are all in perfect unity. Therefore, the Spirit of God will never contradict the Word of God.
My life verse is the Greatest Commandment (Deut 6:5, Mt 22:37, Mr 12:30, Lu 10:27). Jesus said "On these two commandments hang all the Law and the Prophets." (Matthew 22:40). In other words, the Greatest Commandment is cliff notes for the Bible. Loving God with all your being, all the time, is a key to living the life of abundance that Jesus promises.
When you love the LORD your God with all your heart, with all your soul, and with all your strength, you will pray and you will love your neighbor as yourself. Be assured of that.
Prayer Power
Heavenly Father, thank You for the precious gift of prayer.  Thank You for the power of prayer. Take me to a much deeper level of intercession this year. I realize this will require me to be still more often. Help me to do that. Bless the readers of this message to do likewise. Thank You Jesus. Amen and Hallelujah.
Link of the Day
The Shema
Blessings to go to a much deeper level of prayer in your relationship with the Father this year!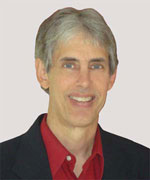 Joseph
Joseph Peck, M.D.
The Time Doctor
Empowering Dreams
Author, I Was Busy, Now I'm Not
www.empower2000.com
Connect – BE Blessed To Be A Blessing
LinkedIn: http://linkedin.com/in/thejournalguy
Facebook: http://facebook.com/thejournalguy
Twitter: http://twitter.com/thejournalguy

SHARE YOUR VICTORIES below!
It is easy, fun, and will inspire others.
There is tremendous power in a testimony. "And they overcame him (the devil) by the blood of the Lamb and by the word of their testimony." – Revelations 12:11
Caring/Sharing
Poem by Hugh Traulsen
If you dare to care, then share!
If you share, pay heed!!
God will reward every good deed!!!