Photos From Gleaning for the World
"We're just a steel warehouse in a cow pasture." – Rev. Ron Davidson
"And the King will answer and say to them, 'Assuredly, I say to you, inasmuch as you did it to one of the least of these My brethren, you did it to Me.' (Matthew 25:40)
Where can you find a 10,000% return on investment?
On Wednesday January 30, David Bean and I drove with Rev. Sam Reeves to meet with Rev. Ron Davidson at the Gleaning for the World (GFTW) headquarters in Concord Virginia (near Lynchburg). During our drive to Concord, the logo for Rim of Grace Ministries was birthed. That included the 3 flags from America, Virginia, and Liberia because all 3 histories are closely tied together.
What a treat to have Ron spend 2 hours with us and give us a tour of his facility. I learned that GFTW currently caries out its mission with 11 staff members, 300+ volunteers each month, and about 7-8 community service workers each month.
Ron humbly described his ministry as a "steel warehouse in a cow pasture." But you may recall that Ron founded GFTW in 1998 and since then his ministry has given away more than $300 million of supplies to people in desperate need in third nations around the world. That's incredible stewardship.
GFTW's slogan (assignment) is "Partnering with you to help people in need around the globe." For every dollar you donate to GFTW, $100 of supplies will be delivered to people in desperate need. That's a 10,000% return on investment (ROI).
Prayer Power
Heavenly Father, thank You for the awesome privilege to visit the headquarters for Gleaning for the World and to meet with Rev. Ron Davidson. That You for Ron's willingness to help Sam Reeves and Rim of Grace Ministries. Use this partnership to bless and unite America, Virginia, and Liberia. Thank You Jesus. Amen and hallelujah!
Link for the Day
Photos from visit to Gleaning for the World headquarters
Blessings to sow many seeds in good soil with high returns for God's Kingdom!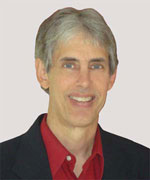 Joseph
Joseph Peck, M.D.
The Time Doctor
Empowering Dreams
Author, I Was Busy, Now I'm Not
www.empower2000.com
Connect – BE Blessed To Be A Blessing
LinkedIn: http://linkedin.com/in/thejournalguy
Facebook: http://facebook.com/thejournalguy
Twitter: http://twitter.com/thejournalguy

SHARE YOUR VICTORIES below!
It is easy, fun, and will inspire others.
There is tremendous power in a testimony. "And they overcame him (the devil) by the blood of the Lamb and by the word of their testimony." – Revelations 12:11
Caring/Sharing
Poem by Hugh Traulsen
If you dare to care, then share!
If you share, pay heed!!
God will reward every good deed!!!