Photos and Story from Coffee Fest
"I'm richly blessed and highly favored, says the LORD, my God and my King." – lyrics from song that the Holy Spirit gave me in the Fall of 2006
"for those who honor Me I will honor" (1 Samuel 2:30b)
What are your expectations as a child of God?
When I go places, I expect the favor of God. I expect uncommon ideas, uncommon connections, and miracles. Why? Because I'm a child of God, the LORD of lords and the King of kings, the God of the universe. I do my best to honor God and He promises to honor those who honor Him. As a born-again believer, I have the Holy Spirit within me. That means that where I go, so does the Holy Spirit. In God's presence, extraordinary miracles are ordinary. The supernatural always trumps the natural.
Last weekend Coffee Fest held its large annual Washington DC convention. This event was not open to the public, but rather just to people involved in the coffee industry. Coffee is the #2 traded commodity in the world, next to oil. Julia (my wife) started her coffee roasting business to be able to bless poor coffee farmers around the world.
Julia attended all 3 days of Coffee Fest on Feb 15-17. I was blessed to be able to join her all day on Sunday Feb 17. I met so many neat people and saw so many new things. People in the coffee industry tend to be quite friendly because that's the nature of the business.
I left Culpeper at 5:50 AM on Feb 17 and arrived at my mother-in-law's condo in Falls Church at 7:10 AM to pick up Julia. Then we caught the Metro from Falls Church into DC. The Metro station was nearly deserted at this time of the morning on a Sunday. While waiting for the Metro to come, I went to look for a bathroom (by the way, there was none). When I saw a man come into the Metro station, I asked him if he knew where the bathroom was. It turned out this man (Rushan Sadekov) was Russian. Rushan openly shared the importance of his faith in God in his life.
God blessed me with the opportunity to spend 30-40 minutes with Rushan while waiting for the Metro and on the Metro itself. I learned more of the real scoop about Russia from this highly educated native than I had in my entire life. It turned out Rushan works for Voice for America (VOA). He does a live interactive radio broadcast in Russian twice a week, connecting with Russian people around the world. I learned that VOA does live radio broadcasts in 48 different languages to more than 100 million people outside the U.S. When I asked Rushan if I could visit the VOA headquarters in DC in the near future, he gladly agreed.
Coffee Fest took place at the Walter E. Washington Convention Center, named after the first-ever elected mayor of Washington DC and the first Black mayor of any major city. While waiting for my first class to start, I walked around this 3+ million square foot facility. In addition to Coffee Fest, there was a huge boat show taking place and a large high school girl's volleyball tournament with 37 volleyball courts.
At Coffee Fest, I sat in on one class while Julia sat in another. After that, I watched part of the finals of the East Coast Barista. I mingled with some of the 200+ exhibitors. One coffee business owner who looked about 30 years old, had 150 employees and supplies the coffee to the Costco's on the whole East Coast as well as most of the regional airports.
Prayer Power
Heavenly Father, I praise You as the ultimate POWER networker, the One who owns everything and already has Your network built. Thank you for the uncommon connections and opportunities birthed this past weekend by honoring my wife and attending Coffee Fest. I pray that through Rushan and Voice of America you will open the door for Your Daily Blessing to be broadcast around the world in many different languages. Thank You Jesus. Amen.
Link of the Day
Photos from Coffee Fest on Feb 15-17, 2008
Blessings to have high expectations as a child of God!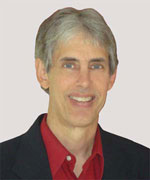 Joseph
Joseph Peck, M.D.
The Time Doctor
Empowering Dreams
Author, I Was Busy, Now I'm Not
www.empower2000.com
Connect – BE Blessed To Be A Blessing
LinkedIn: http://linkedin.com/in/thejournalguy
Facebook: http://facebook.com/thejournalguy
Twitter: http://twitter.com/thejournalguy

SHARE YOUR VICTORIES below!
It is easy, fun, and will inspire others.
There is tremendous power in a testimony. "And they overcame him (the devil) by the blood of the Lamb and by the word of their testimony." – Revelations 12:11
Caring/Sharing
Poem by Hugh Traulsen
If you dare to care, then share!
If you share, pay heed!!
God will reward every good deed!!!