Pearls of Wisdom for Prayer (TBNTP)
There is little difference between people, but that little difference makes a big difference!
Meditate on these things; give yourself entirely to them, that your progress may be evident to all. (1 Timothy 4:15)
We've just concluded a 16 day series called "Too Busy Not to Pray" based on Bill Hybels book by that title. Why did we spend so much time on one topic? Because prayer is life changing, even world changing for those who are totally submitted to God.
Now let's summarize the pearls of wisdom found at the top of each of these devotionals.
1) When man works, man works, but when man prays, God works!
2) Prayer is the key to unlocking God's prevailing power in your life!
3) Our God is a giving God, a blessing God, a loving God!
4) God is capable of handling any problem we can bring Him. He is waiting for us to recognize His power and to ask Him.
5) God invites us to come into His presence!
6) The point of prayer is not to get what you want, but rather to receive what you need!
7) Without a carefully structured plan, we're all likely to become imbalanced.
8) Faith comes from looking at God, not the mountain!
9) When the request is right, the timing is right, and you are right, God says "Go!"
10) The most common cause of unanswered prayer is prayerlessness.
11) For you to pray at all times is the will of God, not just a good idea!
12) The value of a contemplative life is character transformation.
13) Listening to God is like listening to anyone – before you can hear Him, you must be ready to listen!
14) Strength comes from solitude.
15) The Holy Spirt never contradicts the Word of God!
16) Prayer is a way to maintain constant communion with God.
What are you going to do with these pearls of wisdom?
Are you going to meditate on them?
Are you going to share them with your family or friends?
Prayer Power
LORD, I've sown the seeds regarding prayer. Now I ask You to water them with Your miracle grow. Bless those who have read these messages with a desire to grow much deeper in their prayer lives. Take me to a deeper relationship with You. Thank You Jesus. Amen.
Link of the Day
In God's presence is fullness of joy
Blessings to mediate on these things!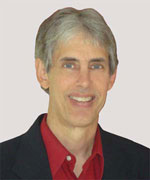 Joseph
Joseph Peck, M.D.
The Time Doctor
Empowering Dreams
Author, I Was Busy, Now I'm Not
www.empower2000.com
Connect – BE Blessed To Be A Blessing
LinkedIn: http://linkedin.com/in/thejournalguy
Facebook: http://facebook.com/thejournalguy
Twitter: http://twitter.com/thejournalguy

SHARE YOUR VICTORIES below!
It is easy, fun, and will inspire others.
There is tremendous power in a testimony. "And they overcame him (the devil) by the blood of the Lamb and by the word of their testimony." – Revelations 12:11
Caring/Sharing
Poem by Hugh Traulsen
If you dare to care, then share!
If you share, pay heed!!
God will reward every good deed!!!