Looking at life through the frame of Scripture is the key to overcoming adversity. – Mark Batterson
"For to you it has been granted on behalf of Christ, not only to believe in Him, but also to suffer for His sake," (Philippians 1:29)
How does someone like Charles overcome adversity?
How do you overcome adversity?
This week we continue with our series about seven lion chasing skills: defying odds, facing fears, overcoming adversity, embracing uncertainty, taking risks, seizing opportunities, and looking foolish.
In his video sermon message about "Overcoming Adversity," Mark Batterson shares a story about Charles, a poor man who could barely walk or talk because of a stroke. One day when Mark went to pick up Charles from his miserable housing tenement, Mark was overwhelmed by the conviction of the Holy Spirit when he saw Charles wearing a hat stating "God is good" despite all his adversity. And Mark thought "What right do I have to complain about anything?"
A lot of people going through circumstances like Charles would have become bitter. Their spirit shrivels until nothing is left but bitterness or anger or pride. What is it that enables someone like Charles to overcome that kind of adversity?
Mark says, "Who you become is not determined by your circumstances! The outcome of your life will be determined by your outlook on life… Our greatest problems aren't circumstantial. Our greatest problems are perceptual. And when we look at life through the frame of Scripture we begin to see things the way God sees them. And that is the key to overcoming adversity."
Reframing: Think of the Bible as a frame. When you look at other people through the frame of Scripture, you begin to see them as invaluable and irreplaceable. You begin to love people when they least expect it and least deserve it! When you look at life through the frame of Scripture, this will begin to reframe your life and help you see it differently!
Here are a few examples.
Matthew 5:11 reframes persecution: Blessed are you when people insult you, persecute you and falsely say all kinds of evil against you because of me. Rejoice and be glad because great is your reward in heaven, for in the same way they persecuted the prophets who were before you.
James 1:2 reframes trials: Consider it pure joy whenever you face trials of many kinds because you know that the testing of your faith develops perseverance. Perseverance must finish its work so that you may be mature and complete, not lacking anything.
And I Corinthians 15:54 reframes death: Death has been swallowed up in victory. Where, O death, is your victory? Where, O death, is your sting? The sting of death is sin, and the power of sin is the law. But thanks be to God! He gives us the victory through our Lord Jesus Christ.
Scripture is all about reframing. When adversity comes your way, remember this: God uses adversity to expand our capacity to serve Him! No adversity = no opportunity. Adversity is the seedbed of opportunity.
Prayer Power
Heavenly Father, thank You for being in the reframing and encouragement business. Thank You for the opportunity to live in these days of great trials and to be a light for You in this world of darkness. Thank You that Your holy Scriptures allow us to overcome adversity when we choose to believe You rather than the world and the devil. Coach each of us to reframe our circumstances in the light of Scripture. Thank You Jesus. Amen and hallelujah!
Link of the Day
Chase the Lion: Overcoming Adversity
Blessings to overcome adversity by looking at life through the frame of Scripture!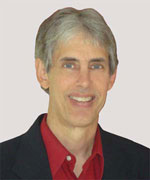 Joseph
Joseph Peck, M.D.
The Time Doctor
Empowering Dreams
Author, I Was Busy, Now I'm Not
www.empower2000.com
Connect – BE Blessed To Be A Blessing
LinkedIn: http://linkedin.com/in/thejournalguy
Facebook: http://facebook.com/thejournalguy
Twitter: http://twitter.com/thejournalguy

SHARE YOUR VICTORIES below!
It is easy, fun, and will inspire others.
There is tremendous power in a testimony. "And they overcame him (the devil) by the blood of the Lamb and by the word of their testimony." – Revelations 12:11
Caring/Sharing
Poem by Hugh Traulsen
If you dare to care, then share!
If you share, pay heed!!
God will reward every good deed!!!