Faith is the only thing that pleases God.
"Now faith is the substance of things hoped for, the evidence of things not seen." (Hebrews 11:1)
Hebrews Chapter 11 is known as the "Hall of Faith" chapter in the Bible. Rick Heeren's mentorship, the testimonies in his book "The Elk River Story," and the entire Harvest Evangelism team have helped my faith grow tremendously.
I financially support Bishop Tony and Kathy Miller and their ministry Destiny World Outreach. As a consequence, each month I receive an update letter and a partner CD with a message preached by Bishop Tony. In early August 2006,the CD I received was titled "Now Faith" in which Tony preached using Hebrews 11:1 as his key verse.
Then last week on August 23 I went to the Wednesday evening worship service at the Church of God of Prophecy in Pearisburg Virginia where I work away from home. This was only the fourth time in the past 3 years I have gone to that church. It turned out that Melissa Weiss, an operating room nurse I work with, delivered the main message and the topic was faith. Her husband, Mike, got up and shared how important the word "Now" is in Hebrews 11:1.
Yesterday's faith is not sufficient. Faith tomorrow is not sufficient. God wants us to have faith right now wherever we are, whatever we are doing, whatever the circumstances. Yesterday might have been misery and complaining. But now there's faith. Anything can happen to those who will believe. Faith is the only thing that pleases God. (Hebrews 11:6) What gets God's attention is faith. "In the beginning God …" (Genesis 1:1) What you don't see is more real than what you do see.
What is your destiny?
Prayer Power
LORD, the Bible says "But without faith it is impossible to please Him, for he who comes to God must believe that He is, and that He is a rewarder of those who diligently seek Him." (Hebrews 11:6) My desire is to please and diligently seek You. So, bless me with a "now faith." Move me into realms of faith that take me into the supernatural and reveal the glory of God. Thank You Jesus. Amen.
Link of the Day
Destiny World Outreach [http://yourdailyblessing.com/blog/wp-admin/www.destinywo.com]
Blessings to discover and fulfill your destiny!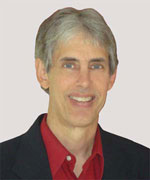 Joseph
Joseph Peck, M.D.
The Time Doctor
Empowering Dreams
Author, I Was Busy, Now I'm Not
www.empower2000.com
Connect – BE Blessed To Be A Blessing
LinkedIn: http://linkedin.com/in/thejournalguy
Facebook: http://facebook.com/thejournalguy
Twitter: http://twitter.com/thejournalguy

SHARE YOUR VICTORIES below!
It is easy, fun, and will inspire others.
There is tremendous power in a testimony. "And they overcame him (the devil) by the blood of the Lamb and by the word of their testimony." – Revelations 12:11
Caring/Sharing
Poem by Hugh Traulsen
If you dare to care, then share!
If you share, pay heed!!
God will reward every good deed!!!