My First Book Ever – UNCOMMON Leadership Coaching
"MARGIN" is your keyword for 2009. – message from the LORD
"Write the vision And make it plain on tablets, That he may run who reads it." (Habakkuk 2:2)
In what ways might you or your team benefit from UNCOMMON Leadership Coaching?
If I shared most of the amazing things that happened in the past week, I expect I could write a book. Speaking of books, I'm excited to report that I wrote and published my very first book ever on Dec 9-10 called "UNCOMMON Leadership Coaching." If you're interested in downloading and reading that e-book, go to www.empower2000.com and Subscribe to our Team Destiny coaching blog. You will then be taken to a Thank You page with the download info. The first 25 people to do so will be mailed a copy of the actual book in January 2009.
This book was a huge breakthrough. In it I wrote down God's Vision for a billion souls as the LORD Habukkuk to do. Now it's up to you to decide if you will believe it and then run with it.
I actually completed most of another book titled "UNCOMMON Journaling For Breakthroughs," but accidentally deleted that file while organizing folders and files on my computer. During my last peer coaching call with Dr. Jerry Graham on Dec 9, I set a goal of completing this book by Dec 23.
Our keyword for this week is MARGIN. That's the word Jesus gave me during my two-way prayer time (journaling) on Dec 10. Here's the exact message, "MARGIN" is your keyword for 2009, Randy. I will give you margin financially and time-wise. You've been faithful. Keep up the good work. I like how you are learning to tune into my voice."
The homeless ministry which I asked my Intercessory Team to pray for last week is off to a great start. I created a brand new blog for the ministry (www.homeless777.com) on Dec 5 and on Dec 6 Julia and I went over to care for the homeless people staying at St. Stephen's Episcopal Church. What a blessing!
Prayer Power
Heavenly Father, thank You for more answers to prayer and for each of my intercessors. Thank You for guiding me to complete my very first book. I ask You to be the Marketer. Thank You for blessing the homeless ministry in Culpeper. We commit each prayer request to You above and ask You to be LORD of all of them. In Jesus name, we pray believing. Amen and hallelujah!
Link of the Day
God's Vision (for a billion souls) – published to a variety of my blogs
 
Blessings to allow Jesus to create margin in your life!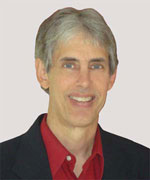 Joseph
Joseph Peck, M.D.
The Time Doctor
Empowering Dreams
Author, I Was Busy, Now I'm Not
www.empower2000.com
Connect – BE Blessed To Be A Blessing
LinkedIn: http://linkedin.com/in/thejournalguy
Facebook: http://facebook.com/thejournalguy
Twitter: http://twitter.com/thejournalguy

SHARE YOUR VICTORIES below!
It is easy, fun, and will inspire others.
There is tremendous power in a testimony. "And they overcame him (the devil) by the blood of the Lamb and by the word of their testimony." – Revelations 12:11
Caring/Sharing
Poem by Hugh Traulsen
If you dare to care, then share!
If you share, pay heed!!
God will reward every good deed!!!