Meet Wayne Duncan and Lloyd Ogilvie
"True happiness consists not in the multitude of friends, but in their worth and choice." – Samuel Johnston
A man who has friends must himself be friendly, but there is a friend who sticks closer than a brother. (Proverbs 18:24)
Who have you invited to a Bible study or small group?
Who is dying out there spiritually waiting for your special invitation?
Wayne Duncan is a marketplace minister in real estate. I first met Wayne in 1987 when I moved to Culpeper and rented a house. Our paths crossed a few more times over the next few years, but then I didn't see Wayne for years until the Fall of 2000 at a Culpeper Ministerial Association meeting. After that meeting, Wayne talked to me and invited to me join a Bible study group with him.
Believe it or not, even though I had gone to church nearly every week for my entire life, Wayne was the first person in my life to invite me to a Bible study. I pounced on that opportunity and attended my first Bible study with Wayne in Charlottesville Virginia in December 2000. A month later, in January 2001, I committed my life to Christ. In February 2001, I began attending a weekly Bible study in Culpeper that Wayne was facilitating.
When I met Wayne, he was going through a tough time professionally and with his family. At one point in his life, Wayne had been the most successful commercial real estate agent in Culpeper. However, an unwise decision to put all his financial eggs in one basket (buying Commonwealth Park) eventually forced him into financial bankruptcy. Fallout of that included rejection by the leadership of the church he had attended for years.
Yet, by the grace of God, Wayne hung in and stayed in Culpeper. For years as Wayne endured a multitude of trials, he continued to press into God and put Him first in all areas of his life. Wayne led multiple Bible studies. I remember Wayne telling me over and over, "I want to work smarter, not harder." God brought me into Wayne's life at a critical time to pay it forward when he needed lots of encouragement. We spent lots of time together. In return, Wayne invested in my life to disciple me spiritually. You now are a beneficiary of that.
For several years, Wayne has been the catalyst behind our annual community Thanksgiving worship service. That consistently has been one of the greatest demonstrations of Christ-centered unity in our community.
On October 16, I attended my first Culpeper Ministerial Association (CMA) meeting in several months. Who did I see there? Wayne. He was there to talk about the upcoming community Thanksgiving service in Culpeper on Tuesday November 20. I learned that Wayne pledged $3,000 to bring Dr. Lloyd John Ogilvie to Culpeper to preach a message for that service. Dr. Ogilvie served as Chaplain for the U.S. Senate from 1995-2003 and has authored more than 50 books. Visit today's Link of the Day to learn more about him.
After the CMA meeting, Wayne, Dewey McDonnell, and I talked. I was thrilled to learn that God is blessing Wayne with tremendous success and favor in the commercial real estate market after years of faithful and humble service and persistence.
Prayer Power
Heavenly Father, thank You for Wayne Duncan and the difference he has made in my life. Bless him, his family, and his marketplace ministry abundantly. Thinking of Wayne makes me aware that some of the people reading this message today are going through major struggles and almost ready to give up. Some have major debt and don't know how to get out. Some are feeling the deep hurts of a broken family. Some have diseases that are draining their energy and life. Some want to serve You, but don't know where to start. Please bring the right people into their lives to encourage them, pray with them, coach them, and pay it forward. Please touch their lives with the hand of God in such a miraculous way that they know it has to have been You. Thank You Jesus. Amen.
Link of the Day
Biography of Dr. Lloyd John Ogilvie
Blessing to be a friend, make a friend, and lead a friend to Christ!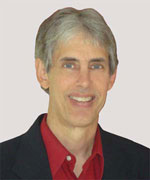 Joseph
Joseph Peck, M.D.
The Time Doctor
Empowering Dreams
Author, I Was Busy, Now I'm Not
www.empower2000.com
Connect – BE Blessed To Be A Blessing
LinkedIn: http://linkedin.com/in/thejournalguy
Facebook: http://facebook.com/thejournalguy
Twitter: http://twitter.com/thejournalguy

SHARE YOUR VICTORIES below!
It is easy, fun, and will inspire others.
There is tremendous power in a testimony. "And they overcame him (the devil) by the blood of the Lamb and by the word of their testimony." – Revelations 12:11
Caring/Sharing
Poem by Hugh Traulsen
If you dare to care, then share!
If you share, pay heed!!
God will reward every good deed!!!