Marching Through Culpeper and Robert Duvall
"I thoroughly enjoyed Marching Through Culpeper. This meticulously researched novel upholds Christian values and offers inspiring Christian characters—both real and fictional." – Dr. Pat Robertson
"Behold, how good and how pleasant it is for brethren to dwell together in unity!" (Psalm 133:1)
What might happen if you stepped into and embraced your destiny?
Virginia Morton asked for me to clarify a mistake in the last paragraph of yesterday's devotional. The picnic at Robert Duvall's farm was limited to about 1,000 people. It was not a private party.
The "No Power Picnic" on Sunday July 22 was sponsored by the Piedmont Environment Council [www.pecva.org] to benefit their powerline campaign to stop Dominion Power from erecting huge towers to carry electric power throughout historic and scenic parts of Virginia and several other states. God blessed us with an absolutely gorgeous day. Picnic activities included live bands, organized games, and family fun.
Before leaving to ride to the picnic with the Morton's and Ramer's, I did research online to learn more about Robert and Luciana. I learned that Buenos Aires (Argentina) is Robert's favorite city. He met Luciana (his Argentine wife) in 1997 when he was walking the streets of Buenos Aires while in Argentina making his movie. Robert speaks Spanish fluently. This is quite interesting because of the tremendous favor and influence that Rick Heeren and the Harvest Evangelism team have in Buenos Aires. It's also interesting that Robert was born on January 5, 1931, the same month and year as my father.
When Robert and Luciana Duvall came into the huge open-air tent to speak to the large crowd of about 1,000 people, Virginia Morton was able to position herself about 10 feet directly in front of them.
The first thing Robert did when he spoke was share a scripture. He told the crowd he doesn't consider himself a very religious person, but he does read the Bible about three days each week. He shared how he read Psalm 133 earlier in the day and this verse stood out – "Behold, how good and how pleasant it is for brethren to dwell together in unity!" Amazing enough, that is the exact verse that Virginia Morton chose to be the theme for Pray Culpeper and the weekly prayer articles she writes for the Culpeper Star Exponent newspaper.
After the different speakers finished speaking, people rushed over to talk to Robert Duvall. Luciana went back to the private party area reserved for special guests. I wanted to talk to her to share about Harvest Evangelism and Argentina, but the general public was not allowed in the private area.
However, eventually Luciana came back to the border of the private area. When she did, God opened the door for me to briefly share my heart and capture her heart. When I told her Argentina is a detonator country for transformation for the entire world, that got her attention. I told her about Rick Heeren, The Elk River Story, and the extremely positive influence they had on the current political leaders of Buenos Aires.
Luciana then invited me to come back with her to the private party area. She introduced me to Allen, a close friend of Robert Duvall. Robert had previously encouraged Allen to write a script, which he did and was turned into a TV mini-series or a movie. While I was talking to Allen, he asked me for one of my business cards.
Prayer Power
Holy, holy, holy Father, thank You for tremendous blessings and favor this past weekend. Thank You for opening the door for us to meet Robert and Luciana Duvall. Thank You for Robert's humility, servant's heart, and acknowledgment of You. Thank You for sending Luciana from Argentina to bless Virginia. I pray the blood of Jesus over the Duvall family, their home, and their ministry. May Robert and Luciana choose to join the Marching Through Culpeper team. Bless Robert to accomplish far more in the remaining years of his life than he did in his first 76. To God be all the glory, honor, and praise, now and forever. Thank You Jesus. I love You so much. Worthy is the Lamb that was slain. Amen and hallelujah!
Link of the Day
Photos from visit to Robert Duvall's farm on July 22, 2007 [http://www.yourdailyblessing.com/content.cfm?id=2398]
Blessings to be strong and of good courage to step into your destiny!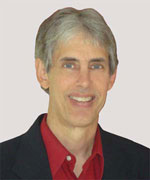 Joseph
Joseph Peck, M.D.
The Time Doctor
Empowering Dreams
Author, I Was Busy, Now I'm Not
www.empower2000.com
Connect – BE Blessed To Be A Blessing
LinkedIn: http://linkedin.com/in/thejournalguy
Facebook: http://facebook.com/thejournalguy
Twitter: http://twitter.com/thejournalguy

SHARE YOUR VICTORIES below!
It is easy, fun, and will inspire others.
There is tremendous power in a testimony. "And they overcame him (the devil) by the blood of the Lamb and by the word of their testimony." – Revelations 12:11
Caring/Sharing
Poem by Hugh Traulsen
If you dare to care, then share!
If you share, pay heed!!
God will reward every good deed!!!